The battle between live streaming vs videos on demand is an old one. It's time to settle this once and for all!
When it comes to growing your brand, video is the key, whether you go live or it's on-demand. It is how most people prefer to consume content and, by far, the best way to grow online. While many content creators go straight to VODs (videos on demand) when coming up with a strategy, overlooking the power of live streaming is a mistake. The same goes for those who don't consider VODs. In the battle between live streaming vs videos on demand, both can bring incredible benefits to your brand. Both also have their downsides. Find out which way to go in this blog post.
Looking for more live video tools? Download ManyCam for free today!
Overview: Live streaming vs videos on demand
What are the differences between live streaming and VOD?
Pros & Cons of live streaming vs videos on demand
Live streaming vs Video on demand: Which one is best?
When to use live streaming vs videos on demand?
Spoiler alert: your video marketing strategy should have both live streaming and VODs! You'll find out why soon.
What are the differences between live streaming and VOD?
It's all video content, does it really matter which one your brand uses? Though either one is better than nothing, the short answer is, it matters. Live streaming and videos on demand have crucial differences that should be taken into account when you create a content strategy.
When you take a closer look at their differences, it will be much easier to decide which one is best for you or better yet, you will know when it's better to use one or the other.
Live streaming:
Real-time interaction with viewers
Higher engagement
Longer format
In-depth and interactive content
No initial post-production costs
Can be repurposed afterward
Videos on demand:
Higher quality and potentially better graphics
More production value
Pre and post-production
Shorter format (most of the time)
Pros & Cons of live streaming vs videos on demand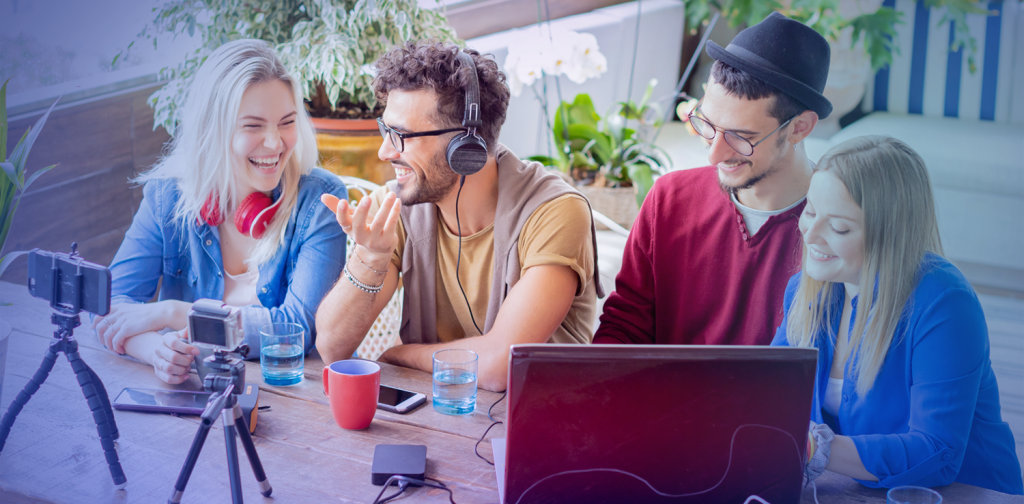 Interaction
Live streaming has significant pros when it comes to video marketing, such as interacting in real-time with your audience. The live engagement helps brands and individuals build a deeper connection with their audiences, which leads to trust, sales, and growth.
The real-time interaction also allows content creators to do live Q&A sessions and behind the scenes videos, which don't require much pre-production.
In-depth content
Most of the time, live streaming videos are longer than VODs (videos on demand), which can be an advantage when you have in-depth content and a hindrance to shorter topics. The best thing about long broadcasts is that it gives time for viewers to join the live stream allowing you to expand your online reach.
Pre-production
Live streaming requires preparation. A lot can happen during live broadcasts – mistakes, mishaps, malfunctions. It's vital to take the time to test your equipment before the broadcast, create an outline, and rehearse your content. Videos on demand also need some prep, but you can always cut out your mistakes in post.
The secret to great live streaming videos is to be prepared, practice, and go with the flow. There's no need to take yourself too seriously if you make a mistake simply apologize and move on. Audiences secretly love to see the human side of streamers, and they tend to be forgiving.
Post-production
Videos on demand require post-production time and resources, which can be a huge disadvantage. Meanwhile, live streams are done by the end of your broadcast. Some can argue that live streams are ephemeral, which can be true if you don't have a strategy in place.
To make the most out of live streams, consider it both a broadcast and a video on demand. Once your live broadcast ends, you can take that content and repurpose it in many different ways, including VOD. This strategy allows you to enjoy the best of both worlds while increasing productivity and content creation.
Quality
Videos on demand have a higher production value. The footage can have a higher definition, and it also goes through post-production, where you can add graphics and corrections. Also, VOD creators don't have to worry about internet speed as live streamers do because live streaming is much more bandwidth demanding.
Sometimes, with live streaming, creators have to compromise on the visual quality to minimize latency and make sure viewers can watch the stream.
Cost
A question that usually comes up when considering live streaming vs videos on demand is, which one is cheaper? Whichever answer you want to hear, you'll be able to find online. While many content creators believe videos on demand require more investment in gear, others think that live streaming equipment is much more expensive.
The fact is that cost-wise, video equipment can go either way. You can easily build a live streaming setup on a budget which will also, to some extent, lend itself to videos on demand and vice-versa.
The production value and quality are important, but bringing value to your audience is what matters most. If you want to create high-quality content, whether with VODs or live streams or both, focus on your message rather than Hollywood production. Some resources and a little investment can go a long way.
Live streaming vs Videos on demand: Which one is best?
Both types of video content can generate immensely positive outcomes for your brand. Based on the pros and cons, if you had to choose one, we would say live streaming videos are the best way to go. They allow you to reach viewers in real-time, and you can repurpose the broadcast to create videos on demand.
The opposite might not work as well. Theoretically, you could go live only to play a pre-recorded video, but that wouldn't be the most effective strategy because you would miss out on all the live interaction.
That being said, instead of deciding whether live streaming is better or worse than videos on demand, how about considering WHEN it's best to choose one over the other? Since both can bring amazing advantages, the best way to grow your brand online is to use both when they are called for.
When to use live streaming vs videos on demand?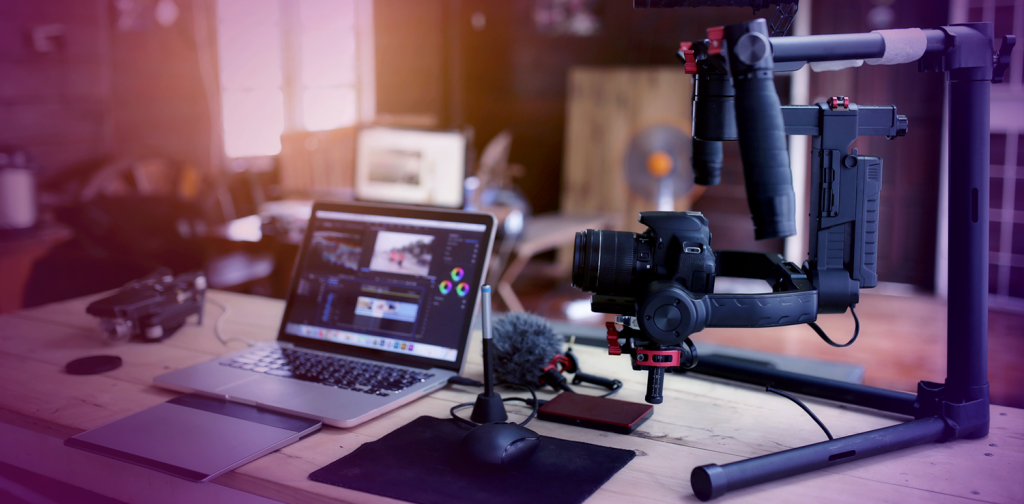 To decide whether you should go live or go the VOD route, consider the following questions regarding your content and goals.
Live streaming
Can your content benefit from live interaction?
Product launches, webinars, and events can benefit significantly from real-time interaction, mainly because your audience gets to send questions and feel like they are a part of something.
Is this in-depth content that would be too long for a VOD?
Viewers tend to watch live streams for longer than VODs, and it's relatively easier to keep them engaged. If your content is too much for a short video on demand, consider live streaming it instead. Then, you can cut it into bite-size videos and post them as VODs.
Do you want to create more content while increasing productivity?
Live broadcasts, as mentioned before, can be in-depth, long-form content that allows you to repurpose that content in many ways, such as videos on demand, images with quotes, podcasts, and articles.
Videos on demand
Do you want to bring high-production-value instead of in-depth content?
Rich content is important, and you should aim to create it regularly, but short and sweet videos that deliver in production value also have advantages. If you want to provide value in a short amount of time while captivating your audience, this might be the best way to go.
Do you need editing to convey your message?
Sometimes, we need some extra resources to send a message to our audience. For instance, you might want to combine multiple pre-recorded videos into one or make some style decisions. This might be best for videos on demand, though live streaming allows for a lot more than talking heads when you have a live streaming software to provide you tools.
Is your content short and specific?
Even though the length of videos on demand varies a lot, most of them last between 3 to 15 minutes. Longer videos on demand are usually a podcast recording, a recorded live show, instructional, or something similar. So, if you can bring value to your audience in a concise way, a VOD can be beneficial.
Key Takeaway
Even though live streaming has a slight advantage against videos on demand, the fact is that both can help you expand your online reach and grow in 2020. Before choosing your favorite and forget the rest, how about creating the ultimate video marketing strategy and combining both?
Every time you create new content, consider: what is the best way to present it to your audience? How can you deliver the most value? Perhaps one topic might be a great piece of VOD content, and another works best live. It's up to you!
Analyze as you go and grow your brand with video in 2020!

Want to learn more about live streaming?
Live streaming in 2020 is one of the best ways to expand your audience while creating quality content. When you put your audience first and bring them value, growing your business or personal brand is much easier. (Continue reading)
Many people think lots of equipment and a big budget is what you need to live stream like a pro. But is that true? (Continue reading)