Live streaming for Education keeps getting better. It helps students maximize learning while lets teachers increase productivity.

Whether you are a teacher, professor, instructor, or online educator, live streaming can be your ally in helping students learn as much as possible. The evergrowing potential of live streaming for Education is more evident than ever. In this blog post, we go through the benefits of live streaming for the education industry, how you can benefit from it, and maximize your students learning.
Back-to-School season & live streaming
When we think about the Back-to-school season, schools and stationery comes to mind straight away, doesn't it? But this season is, in fact, for everyone. Anyone remotely related to Education can benefit from the Back-to-school season, its promotions and opportunities.

Whether you are an online teacher, school educator, or live streaming pro, this is the moment to improve your live video and leave your audience in awe. Live streaming for Education has a huge potential to truly impact learning with the right focus, strategies, and tools.

In this blog post, since it's the back-to-school season, we explore the benefits of live streaming for Education, who is it for and how to maximize learning through high-quality live streams.
What are the benefits of live streaming for the education industry?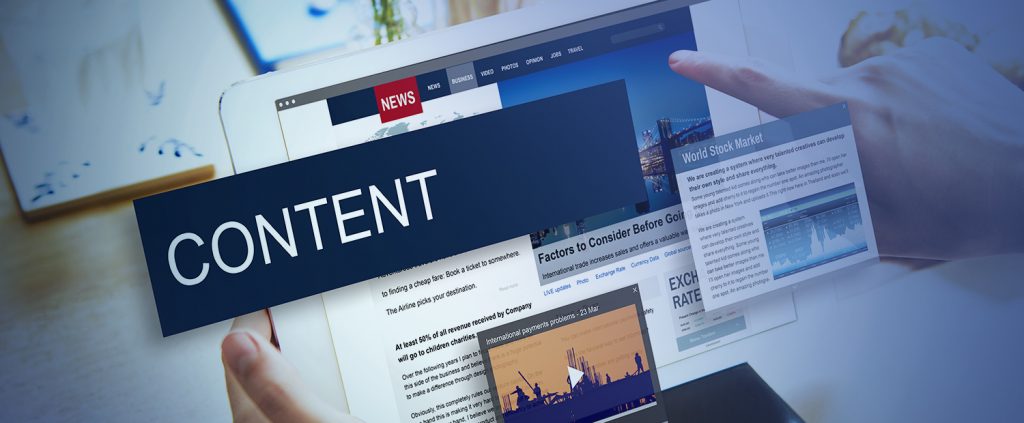 The internet has removed geographic barriers for most industries, if not all. The education industry is one of many that saw the positive impact of globalization. But, online teaching was missing something. Teaching with PDFs, slide decks, and pre-recorded video lessons lack real-time interaction, which is vital for effective learning.

Real-time interaction

That's, without a doubt, live streaming videos' most significant benefit for Education. The real-time interaction from anywhere in the world is changing the education industry.

The interaction works on many levels. For instance, if you are in a classroom with a group of students, you can schedule live interviews for the students to watch and participate. Also, you can be an online teacher and deliver your lessons right from your living room while interacting with thousands of people.

Massive reach

Another fantastic benefit of live streaming for Education is its potential reach. Unlike a classroom, with a fixed number of students, live streaming is limitless. Your live class can be watched by thousands and thousands of people from all over the world if you want. At the same time, you have the control to target a specific audience and just broadcast for them.

The increased reach can help you expand your online presence and find more students interested in what you have to teach. The live interaction also prompts more people to join your live video because many people have a fear of missing out, also known as FOMO.

Students learn more

Live streaming for Education is also beneficial for students. When done right, live streaming videos can be highly engaging. Most importantly, it can create a positive learning environment, without the peer pressure of getting things right at the first attempt of something new.

With live streaming, the educators still do most of the work, but they have technology on their side. This opportunity to bring something new to each class helps drive students' focus to what matters, and that's how they learn more.
Who can use live streaming for Education?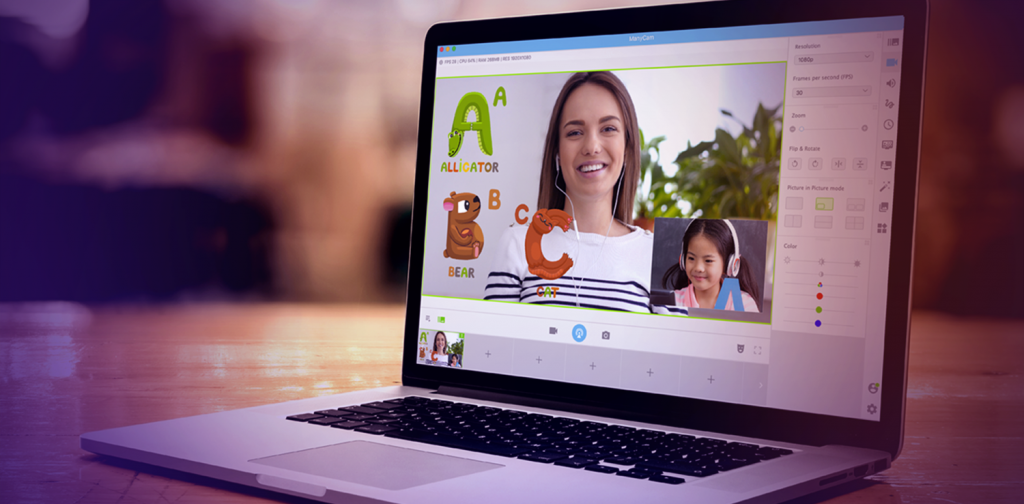 Live streams can be an asset for most education fields, from online teaching to actual classrooms. For online teaching, the live streaming applications are pretty straight forward. Instead of relying only on record content, PDFs, and slide decks, the online educator can amp up the interaction with students by going live.

Schools teachers and university professors can change things up every now and then with live streaming sessions. A simple example here would be for the educator to set up a Live Q&A session with someone that can bring value to the students.

Live streaming can be an extra tool for educators, allowing for more creativity and engagement. Anyone that works from home can take advantage of live streaming and its applications, from primary school teachers to university professors, online ESL teachers to course instructors.
How to maximize learning through high-quality live streaming?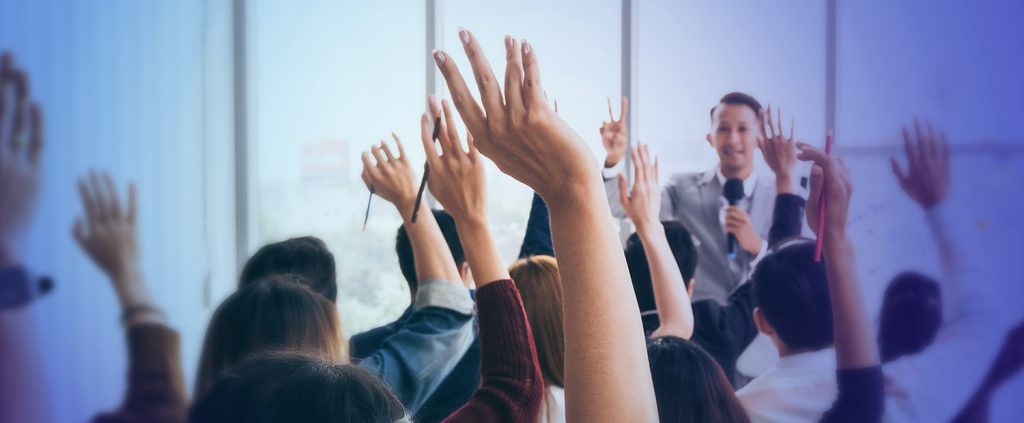 If you want to tap into the live streaming potential for Education, focusing on quality is paramount. Most educators have one primary goal in common – maximize learning. To achieve that goal with live streaming, these are essential elements to keep top of mind:

Creativity
Engagement
Real-time Interaction
High-level Communication
Creativity

Regardless if you are in the classroom or a virtual live class, creativity is a must. Students of any age get easily distracted unless the content is exciting to them. Your creativity as a teacher can be employed in many ways during lessons.

Small competitions, games, and prizes tend to be a big hit. But, even using a different resource or structure might be the change necessary to keep students interested.

Engagement

Another element that will help you maximize your students' learning is engagement. An engaging live stream can be achieved through visual elements, interaction, and some simple engagement tactics, such as summarizing main points, using a slide deck, and so on.

Real-time interaction

As the educator and presenter of the live stream, you should always encourage interaction, throughout the stream. For instance, you can reply to questions why live or question students to push them to interact with you.

Plus, you could encourage participants to interact with one another. It can help you build a stronger community of alumni if it's part of your object.

High-level communication

The most crucial element to keep in mind throughout your classes is communication. It's important to make sure your students are on the same page as you. Depending on the complexity of the topic, consider doing multiple recaps while live and preparing some revision material.

Students have different learning styles and preferences. If you want the entire class to learn effectively, this is something you must consider. It might come in handy to create various resources for your classes that will tap into a specific learning style.
Live streaming for education resources
The amount of resources available for online teaching is enormous when we combine Education with live streaming. During a stream, you can use images, videos, audio files, multiple apps, games, special effects, and so much more.

Apart from basic resources, such as teaching platforms, video calling apps, and live streaming websites live Facebook or YouTube, teachers have many tools at their disposal. For example, any of the Google apps, from Google Slides to Classroom.
Live Streaming Software – ManyCam

When it comes to live streaming for Education and resources, a live streaming software application should be on top of your list. With a live streaming app like ManyCam, you'll be able to add multiple video sources to your classrooms, such as images, videos, audio files, webcams, and much more.

Let's say, you want to have a picture-in-picture window during your live stream. The bigger picture will show students your screen, and the smaller one might be your webcam pointed at you. This setup will help you keep students engaged while driving their focus to what's relevant. You can easily do that with ManyCam.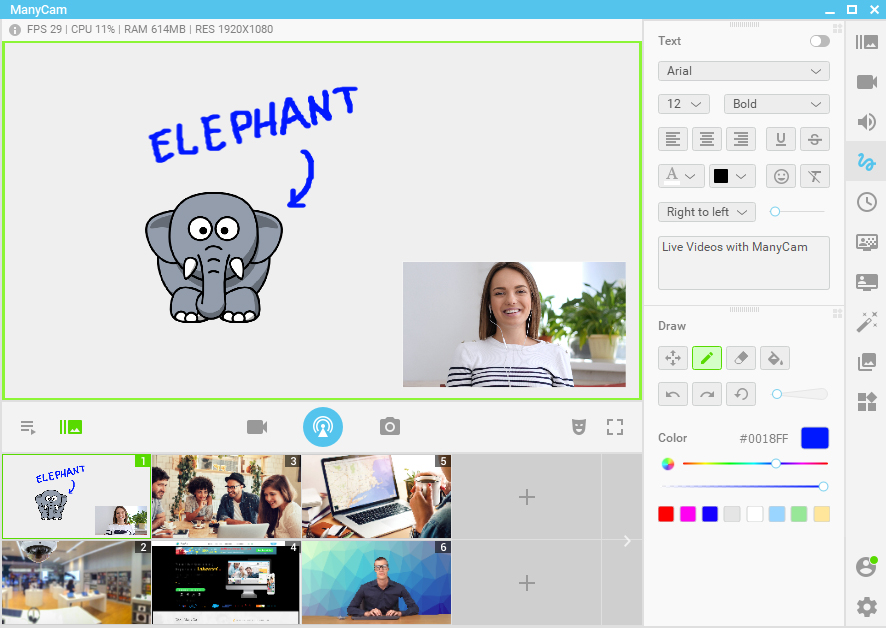 Download ManyCam for free and give it a try today!

If you want to take your creativity to the next level when teaching live, you can take advantage of the chroma key feature on ManyCam*. It allows you to remove your background and replaces it with anything you want.

*This feature is available only for Studio, Premium and Enterprise subscribers.

Facebook groups and communities that are related to your field can also be a fantastic resource to find other apps or ideas for your classes.

You can also join the ManyCam forum and ask other users how they apply ManyCam to their online teaching.
Want to learn more about live streaming?
Do you want to expand your online reach and exposure? These benefits of Facebook live will show you why Facebook is one of your best options to go live. (Continue reading)
Live streaming videos are an amazing tool to grow your online presence and expand your audience, but its technicalities can be daunting. Many things can go wrong during a live video, such as quality issues, lagging, equipment malfunction, sound difficulties, and the list goes on… (Continue reading)