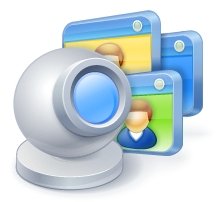 It's easy to use ManyCam with Facebook's new Video Chat app, and the new Google Plus Hangouts system.
Use ManyCam with Facebook Video Chat app
To use ManyCam with Facebook Video Chat go to the bottom left of the video window. Choose "ManyCam Virtual Webcam" as your video source.  You are now broadcasting through ManyCam.
Use ManyCam with Google Hangouts
While using Google Plus with ManyCam go to the "settings" at the bottom and choose the ManyCam Virtual Webcam.  Do not choose the other ManyCam source or it won't work.  Next press "Save".
If you still don't seem to be broadcasting from ManyCam be sure you choose your video source in the ManyCam software.  Open ManyCam then go to the "Sources" tab and choose the source you want to use like your webcam, a video, or something else.
Thanks for using ManyCam!
Here are other blog posts that you might like:
Learn how to promote your live streaming videos to make sure you always get as many viewers as possible, with these practical tips (Continue reading)
You can broadcast to any live streaming platform that has a custom Stream Key. (Learn more)