ManyCam Help
When I put my activation code into ManyCam it's giving me an error that says "Network Error" what should I do?
This is the most common error when activating ManyCam; it happens because ManyCam is most likely being blocked by a Firewall of some sort that is limiting its access to the internet.
To fix this error you will need to either allow ManyCam through any active Firewalls, or temporarily disable any active Firewalls so that ManyCam can reach our database.
When I try to activate ManyCam it's telling me that the code has been activated too many times, what should I do?
This happens because ManyCam limits the number of activations each code can have at once, if you have your license activated on any other machines and you would like to switch it to another one, you can do so by going to the "About" tab in ManyCam and clicking "Deactivate License".
If you reformatted or changed computers and are unable to do this, please contact our helpdesk at helpdesk@manycam.com and we will reset your activation code for you.
I'm trying to activate ManyCam but it's giving me an error that says "Invalid Format", am I doing something wrong?
There are a couple different things that could be causing this but the most common is that you are trying to use your ManyCam 4 license with ManyCam 3 or vice versa. Make sure you have the appropriate version of ManyCam that goes with your license. If you aren't sure which one you have feel free to contact the helpdesk at helpdesk@manycam.com. Another reason may be due to the license code having an invalid format, make sure that there aren't any typos in the license code that you entered. The code must be as follows: XXXXXXXX–XXXXXXXX–XXXXXXXX–XXXXXXXX–XXXXXXXX (5 groups, 8 symbols each)
I have 6 cameras but I can only use 3 of them at the same time, how can I get the other cameras to work?
Webcams tend to use a lot of USB bandwidth and separating the cameras onto different USB controllers (I.E. - 3 in front 3 in back or 2 in front 4 in back, ETC ) can potentially help reduce the bandwidth load on each controller allowing your computer to read more Webcams at a time.
I'm trying to add an IP Camera as a video source ManyCam can't connect to it, I'm sure I put all of the information in correctly what should I do?
Many IP Cameras have some extra information that may be needed in order for ManyCam to be able to reach them. The most common fix for this problem is to input the IP Address as follows.
http://[IPADDRESS]/videostream.cgi?user=[USERNAME]&pwd=[PASSWORD]
Replacing [IPADDRESS], [USERNAME] and [PASSWORD] with the appropriate information. If you're still having problems connecting to your IP Camera, please contact helpdesk@manycam.com for assistance.
I'm able to connect to my IP Camera but for some reason it doesn't show any video.
ManyCam has support for the MJPEG video format which is supported by most IP Cameras, please make sure that your camera does support this format.
If It does support this format but also other formats, you may need to go to the IP Cameras settings and change the format that it's putting out to MJPEG.
I'm trying to use ManyCam on a video streaming/chat website but it's not showing ManyCam as a source.
These websites use Adobe Flash Player to find any video sources, please make sure you have the latest, stable, version of Flash Player.
You will also need to click "Allow" on all the pop-ups and confirmation boxes that are requesting the use of your cameras and microphones.
When I try to stream HD video into a website it becomes unplayable or the quality drops significantly, how can I fix this?
Streaming HD videos takes a high upload speed, generally 4Mbps+ to see if you have a good enough connection to do so you can go to speedtest.net and check out your upload and download speeds.
Although you may need to have higher upload speeds, you can stream 720p video with an upload speed of ~3Mbps without too many issues. If you have any further issues you can send your system specifications and connection speed to helpdesk@manycam.com for further assistance.
Why doesn't ManyCam work on Windows 8.1 metro apps?
Windows 8.1 Metro apps interact with video device drivers in a different way. We are working on and update that will fix this issue.
Why won't ManyCam 4 detect my IP camera?
IP cameras can produce video streams in various formats. ManyCam only works with Motion Jpeg (also known as mjpeg). Motion Jpeg is the most common format that every IP camera has available. Unfortunately IP camera owners sometimes do not enable the Motion Jpeg or MJPEG option to make ManyCam work. Be sure and enable MJPEG mode with your IP Camera and it should work fine with ManyCam.
Why won't my version 3 activation code work on version 4?
ManyCam 4 is a huge improvement over the 3.X version and has new licensing model. You can purchase another license at 50% off by entering your previous activation code as a coupon at checkout.
How to get MP4 (and other formats) videos to play in version 4?
ManyCam uses Microsoft DirectShow technology to open media files like MP4. If you have problems with opening videos in ManyCam, most likely you do not have the appropriate DirectShow filters installed.
Try downloading and installing some free codec packs from here:
Can I rename a custom video source in the latest version?
Yes. We've brought back the Custom Video Source feature that allows you to give a new name to the ManyCam Virtual Webcam video source.
Please note that this feature is only available for ManyCam Studio and Enterprise Licenses.
Why won't ManyCam recognize my TV capture card?
ManyCam is a webcam software and we cannot guarantee that it will work with TV tuners and standalone camera devices. However, ManyCam may work depending on the camera vendor and its software.
I cannot make use of my 4 USB webcams simultaneously.
Please try distributing your cameras between different USB controllers by connecting them to the front and to the back of your system unit.
How can I view and change my webcam properties (focus, exposure, etc.)?
You can view and change your webcam properties on the main Live Source video window. Right click on the main video window, and choose the "Properties" menu item.
Where can I find the "hide mouse cursor" option?
This option is available under the "Desktop" submenu in our list of video sources.
Does ManyCam work with Omegle?
Yes, ManyCam works with Omegle as with any other Adobe Flash based website. Unlike Adobe Flash Player, Omegle has a slightly different UI so you will need to choose the video source in a non-standard way - see our help page for details: http://manycam.com/help/applications/?view=omegle
Your browser may also require access to your camera and microphone:
Why won't ManyCam work on Windows Server?
My Antivirus is blocking the ManyCam installation. Is it safe?
Many anti-virus companies are now classifying toolbars as PUA (Potentially Unwanted Software), PUP (Potentially Unwanted Program), or simply as Toolbar. All toolbars are classified as such even if they are not actually malware. We bundle a toolbar in our product. This is harmless as the toolbar is clean. If you do not wish to install the toolbar please make sure to uncheck the boxes or click on "Decline" in the installer.
How do I revert my browser settings?
It is possible that you selected to change your browser settings during the installation. To change them to different values, follow the instructions for your browser.
Internet Explorer
These instructions are valid for Internet Explorer 11 and may differ slightly for other versions.
Home page. Press Alt and then "T" to access the tools menu. Select Internet Options. In the General tab, delete the URL written in the Home page section and write the one you wish to use. Click OK to confirm the change.
Default Search. Click on the gear icon in the top right corner. Select the Manage Add-ons menu item and then select Search Providers. Follow the instructions on the screen to set a different search provider as your default, remove one or add a new one.
Firefox
These instructions are valid for Firefox 33 and may differ slightly for other versions.
Home page. Navigate to your desired home page. Then select and drag the icon in the address bar (next to the url) to the house icon in the top right corner. Once you drop the icon, you will be prompted to confirm the change.
Default Search. Click the down arrow of the top right search box. Select Manage Search Engines... Then select the search engine you would like to remove and click Remove.
Chrome
As of Chrome 35, it is only possible for 3rd parties to change the browser's settings via an extension. Click the Settings icon in the top right corner and select the Settings menu item. Click the "Disable" button next to the extension which is controlling your Home page or default search settings. Please note that this will completely disable the extension.
I installed the V5.0 Beta, how can I revert to V4.x?
ManyCam 5.0 Beta cannot run in parallel with other versions of ManyCam Windows. If you were testing ManyCam 5.0 Beta and would like to revert back to ManyCam 4.0, you must first uninstall V5.0 and re-install V4.X from our website. If you previously had a paid license for ManyCam 4.X your activation code will remain unaffected.
How do I run ManyCam 5.0 Beta if I also have ManyCam 4.X installed?
You will need to make sure to click on the appropriate shortcut, as well as exit ManyCam 4.X before running ManyCam 5.0 Beta. If you would like to use ManyCam 4.X again after testing ManyCam 5.0 Beta, please make sure to exit ManyCam 5.0 Beta before starting ManyCam 4.X.
Unsupported effects
​If ManyCam cannot open effect that you downloaded from the website, most likely it happens due to one of the following reasons:
The Effect file is corrupted. Please try to download again.
The ".mcv" file format does not currently support Animated background effects.
Effects from Filters and Distortions categories are not currently supported.
Some of old effects may not be supported.
I'm trying to add/edit virtual device but it gives me an error that says "Communication with the driver failed." What should I do?
I get "System extension cannot be used" error while installation
The error means the driver installation failed.
Please run the following commands in Terminal to fix the issue:
sudo chown -R root:wheel /Library/Extensions/ManyCamVideoDeviceDriver.kext
and
sudo chmod -R 755 /Library/Extensions/ManyCamVideoDeviceDriver.kext
First time you will be asked for a password (the pass is "root")
To run the driver after that the following command is needed:
sudo kextload /Library/Extensions/ManyCamVideoDeviceDriver.kext
Password is the same.

Contact Helpdesk
If you haven't found an answer to your question on our Help pages, feel free to ask us directly.
Workshop videos
Quick video tutorials with tips and tricks for getting the most out of ManyCam. These walkthroughs are perfect for visual learners who would rather watch a video than read a manual.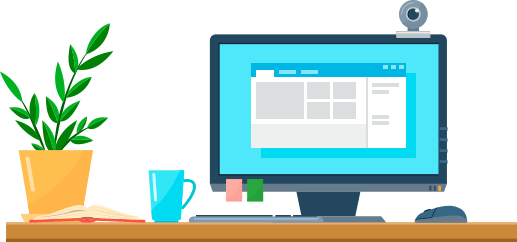 Show all videos
Use ManyCam with any Software & Services
Go to whatever application or website you are using and choose ManyCam as your video and audio source to use it there.
When ManyCam is your video source you can use your webcam with multiple applications and websites simultaneously.
out of found this helpful
Got it!
Copyright © 2018 Visicom Media Inc.