Are you getting enough viewers when live streaming? If you want to create popular live streams, put these tips into practice ASAP!

It would be fantastic if there were bulletproof formulas to create popular live streams. Every streamer, influencer, and online business would be thriving right now. As you may have guessed, that's not the case. But that doesn't mean you should go live and hope the audience shows up.

There's a lot you can do to bring in more viewers and create popular live streams, which we will cover in this blog post. With the following tips, you'll be able to set yourself up for success when it comes to live streaming.
Why take action toward creating popular live streams?

When you take the time to prepare a live stream and go live, you expect to get an audience. Many times, streamers are left disappointed because very few people joined their stream, if any. Have you ever experienced that? It can be frustrating.

Perhaps you didn't promote your live stream as much as it needed. Or, maybe, you didn't grab people's attention. There are many possible reasons for live streams to flop. But, most importantly, increasing your viewership won't happen overnight, and patience is key.

If you start taking action to improve your live streams right now, you might not see the results straight away, but it will pay off eventually. While some content creators are chasing that one viral video that will put them on the map, the effective creator is consistently delivering valuable content and growing gradually.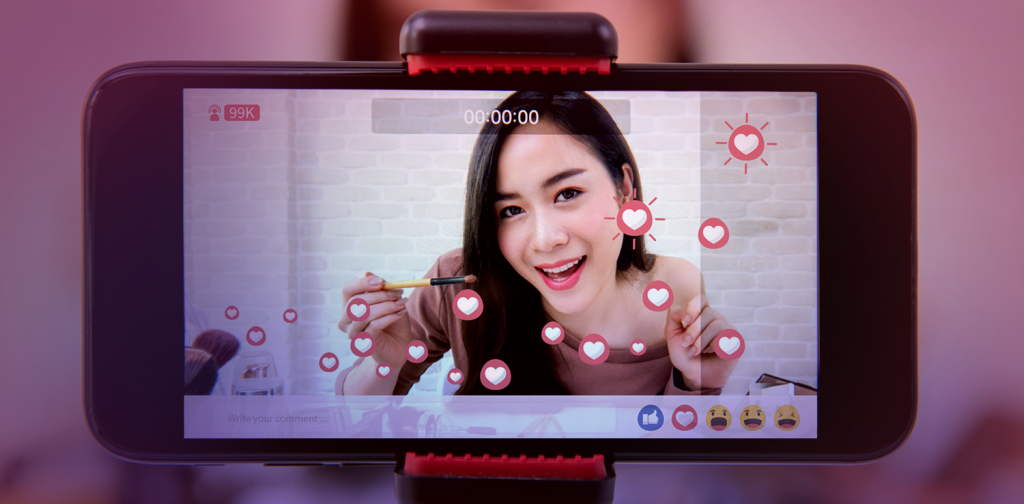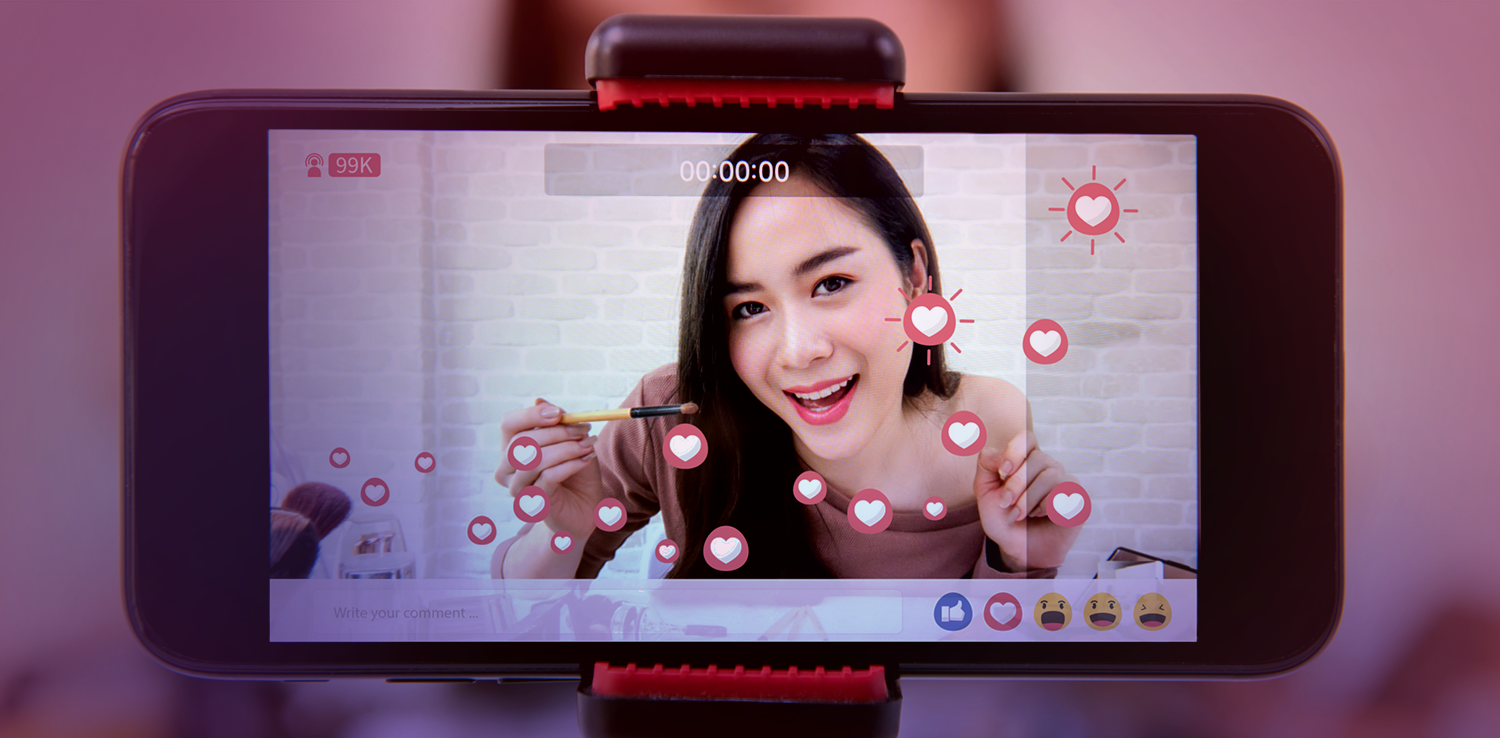 Tips for creating popular live streams

Tip #1 – Live streaming consistently

Other content forms, such as blog posts and videos on demand, require consistency from a technical standpoint. Which means search engines "reward" consistency and will give more credibility to your content. Even though live streams can also benefit from the algorithms of these platforms, this is not why consistency matters most.

For live streaming, consistency helps your audience develop the habit of joining your live. It's how the News and TV shows became so popular. When the viewers associate a Wednesday night to your live stream, the chances of them joining the next one are much higher.

Instead of creating a one-off live streaming session, think about putting on a weekly show on social media. The main topics can vary each week, and you can take some time to do Q&A sessions. This strategy will maximize your interaction and help you create popular live streams.

Tip #2 – Choose trending topics

Each niche has its own trending topics and community. Whether you are a gamer, influencer, or business content creator, being a part of your niche's community is vital. That's how you find out what the trending topics, tools, or games are and take advantage of them.

When you want to create popular live streams, talking about trending topics that you know will interest your audience is a gamechanger. While the content doesn't need to be incredibly in-depth, you should still make sure you're bringing something new to the table. Otherwise, your live stream will get lost among the sea of free content out there.

Tip #3 – Thank new subscribers, viewers, and followers

Everyone likes to be acknowledged. When your audience takes the time to watch you live, it's vital to address them during your live video and thank them for being there. You don't need to mention every single viewer by name, but some. It will help you build a relationship with your audience.

Along with thanking viewers, you can also thank subscribers and followers while live. If some of your followers interact with your social media profiles regularly, consider giving them a live shoutout. Not only will you establish deeper connections with them, but also show other viewers that you care about your audience.

Tip #4 – Take requests and answer questions

Popular live streams are all about the audience. If you bring value to your viewers, they will come back for more. How? Simple, talk to them. Get them to tell you what they would like you to talk about and what topics interest them within your industry. Plus, encourage them to ask you questions that you can either reply live or create tailored content around them.

The major benefit of taking questions and requests is that it helps you learn more about your audience, which makes it much easier to create high-quality content on a regular basis.

Tip #5 – Interact with followers after the live stream

Interaction is the basis of live streaming and social media in general. If you want more followers, subscribers, and viewers, interacting with your audience needs to be your primary focus. There are always opportunities to engage with your audience, whether it's before, during, or after your live stream.

Here is where having an email list can help. You can reach out to your subscribers after the live stream as a follow-up strategy. It's a great time to get their feedback, reply to other questions, and increase interaction.

Tip #6 – Give the audience incentives

If you want to create popular live streams, you need to consider why people should watch your live stream. What's in it for them? Sometimes, great content isn't enough, and your audience might need an extra push. That's where this incentive strategy comes in.

Here are some ideas of what incentives you can offer:

Special contest giveaways during the live stream (i.e., 50%OFF or more)
Free PDF with exclusive content for viewers
Access to a private Facebook group or another community gathering
Tip #7 – Do collaborations

If you want to start creating more popular live streams right now, collaborations are a must. When you do live video collaborations, you get to tap into the other person's audience and bring in more value to yours. It's a win-win situation that will help you increase your online reach and viewership.

The key to strategic collaborations is to find other content creators that add to your content, not compete. For instance, if your streams are related to your business or product, you can find partners that will add more value. In other words, if you sell construction nails, you should partner with a hammers' manufacturer.
Key Takeaway

Simple actions can help you create much more popular live streams. Even though increasing the number of viewers and followers might take time, the sooner you start putting these tips into practice, the faster you'll grow.

How do you plan to create more popular live streams?
Want to learn more about live streaming?
Do you want to expand your online reach and exposure? These benefits of Facebook live will show you why Facebook is one of your best options to go live. (Continue reading)
Live streaming videos are an amazing tool to grow your online presence and expand your audience, but its technicalities can be daunting. Many things can go wrong during a live video, such as quality issues, lagging, equipment malfunction, sound difficulties, and the list goes on… (Continue reading)