Are you ready for live streaming in 2020? Apply these practical live streaming tips and get ahead in 2020.
Live streaming in 2020 is one of the best ways to expand your audience while creating quality content. When you put your audience first and bring them value, growing your business or personal brand is much easier. Live streaming allows you to not only reach your audience but also interact with them in real-time.
In this blog post, we've put together 20 tips for live streaming in 2020 that will allow you to harness the power of live video. The tips are practical and easy to apply, but they can be a game-changer if combined with high-quality content. 
Want to take your live streams to another level? Download ManyCam for free today and get access to tons of live video tools!
20 Tips for Live Streaming in 2020 – Summary
Simplify your live streaming setup
Run tests, multiple times
Get your backup equipment ready
Add different camera angles
Keep a live streaming checklist nearby
Approach topics that resonate with your audience
Outline your content
Rehearse and record
Schedule live streaming in advance
Promote your live session
Create a live streaming schedule
Start early
Captivate your audience with extra resources
Don't do it alone
Interact as much as possible
Be careful with copyrighting issues
Go with the flow
Minimize background noise
Invite guests
Repurpose your live videos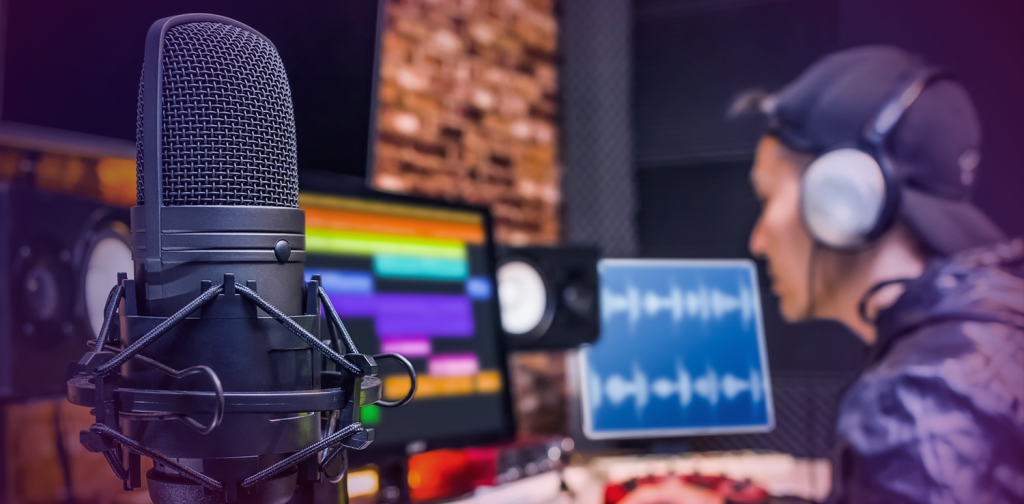 Live streaming tips for 2020
Simplify your live streaming setup
When it comes to live streaming setup, the possibilities are endless. Budgets vary, equipment changes, needs evolve. Even though high-quality streams should be your priority, many streamers get confused about this and end up overcomplicating their setups. Not to mention, they spend a lot more money than they needed in the first place.
Whether you are just getting started with live streaming or you've been doing it for years, think about keeping your live streaming setup simple. If you have a computer, cameras, a microphone, a high-speed internet connection, a software application, and resources, you should be able to produce high-quality live streams. It's much easier to control your stream when you simplify your setup.
Run tests, multiple times
No one likes running tests. We get that. But this is one of the most critical steps before live streaming to make sure you put out the best possible content. Many live streams fail because the setup wasn't tested properly.
When you're live, things are bound to go wrong. It's a fact. Testing your setup gives you a chance to mitigate potential problems in advance and create contingency plans, in case something still goes wrong when you're live.
Get your backup equipment ready
Apart from testing your live streaming gear, you should also have backup equipment ready to go in case something stops working. Live streaming in 2020 requires streamers to be more prepared than before. Viewers expect you to push through tech issues and bring value to them no matter what.
Just like your primary equipment, make sure you test your backup equipment before you start live streaming. Plus, keep the backup equipment nearby when you get ready to go live. If something goes wrong, you can replace your gear as seamless as possible.
Add different camera angles
As more businesses and individuals adopt live streaming in 2020 as part of their content strategy, the space becomes more competitive. Which means, streamers need to stand out (for the right reasons). A pro tip to create professional live videos is to go for a multi-camera live streaming setup.
Playing with different camera angles during your live streams gives you a professional edge that can play a massive role in your viewership. The key with camera angles during live streams is not to overdo it.
Keep a live streaming checklist nearby
Live streaming depends on many technical aspects to go well. Regardless of how many times you go live, it can be quite easy to forget something. This is a timeless tip valuable for live streaming in 2020 and beyond, always keep a live streaming checklist nearby.
The best way to make this tip work for you is to create your own live streaming checklist. Apart from equipment and running tests, you can add other useful resources to your list, such as slide deck presentation, audio playlist, audience interaction cues, and so on.
Approach topics that resonate with your audience
Another tip for live streaming in 2020 to cut through the noise is choosing your topics wisely. With so much content out there, going too broad won't bring you more viewers. Instead, consider targeting specific segments within your audience and creating content that resonates with them.
More important than demographics such as age and gender is to think about psychographics. Successful live streams in 2020 require you to know your audience and understand their interests so that you can tailor your content accordingly. Find the intersection between their interests and yours.
Outline your content
In live streaming, preparation is paramount. Some streamers fear becoming stifled by an outline or a script, but winging it might not be the best alternative. If you want to live stream like a pro, outlining your content before your stream is a must. There's no need to follow the outline to a T, but it's insurance in case you lose track of your topic.
An outline also helps you define the structure of your live stream and discover which resources you'll need to create. Live streaming in 2020 with a proper overview in hand allows you to be more productive while producing relevant content.
Rehearse and record
If you want to improve your live streams consistently, rehearsing and recording is the way to go. With your outline in hand and live streaming equipment ready to go, start streaming on private and run through your entire live video.
When you replay the video, you can get an idea of how well the topic is structured, if everything makes sense, and, most importantly, if the pace is good. Live streaming in 2020 will be harder than ever to keep your viewers focused, so ensuring your stream isn't too slow or too fast can make a massive difference.
Schedule live streaming in advance
Your audience is busy, as are all of us. The best strategy for live streaming in 2020 is to schedule your important live streams in advance. You should still go live spontaneously now and then, but when you have relevant content to share, schedule it.
It will give your audience time to organize their calendars and join your stream. When you schedule a live stream, get potential viewers to sign up via email and send them a reminder before going live.
Extra tip: The texting platforms and communities are growing in popularity, and in 2020 you can use that to your advantage. It's a great way to let your audience know you are going live.
Promote your live session
Once you've scheduled your live streaming session, it's time to promote your live stream. Promoting your live session is crucial if you want to expand your online reach and get more viewers. Here are some strategies that you can apply when promoting your stream:
Let your community know (email lists, text messages, and social media)
Add a reminder on your email signature inviting people to sign up
Use your social media real estate such as profile covers and banners to promote the stream
Ask partners to share your live event
Create contests and giveaways to encourage your followers to share the event

Create a live streaming schedule
Similar to the rise of the TV series and franchise superhero movies, the audience wants serialized content instead of one-off blockbuster films. Even Bad Boys is coming back in 2020.
When you produce live streaming content sporadically, you are not harnessing the real power of streaming. But, if you create a weekly live streaming schedule instead, the chances of increasing your audience over time are much higher.
Start early
If you schedule your live stream to start at 10 AM, don't wait until 10 AM to go live. You should be there early, greeting viewers just as you would in an in-person event. If you can't be there before, you can use a Welcome image to greet early viewers.
Live streaming in 2020 is all about your audience and doing the best for them. In this case, it means showing up early and showing them that you care about their time.
Captivate your audience with extra resources
Bringing value is more important than ever. When you go live, it's vital to exceed your audience's expectations. You can do that by using multiple resources while live as well as making these resources available to them afterward.
For instance, you can take your live streaming to the next level in 2020 using pre-recorded videos, images, audio files, and graphics while live. With ManyCam, you can add all of those resources and easily switch between them.
Don't do it alone
Whenever possible, get someone to help you during the stream. Being a one-person band might sound good on paper, but when it comes to live streaming, it can be overwhelming. With all the technical aspects you have to focus on plus delivering quality content, live streaming is no easy task.
The best way to go live is to either have a co-host or a tech-savvy person monitoring all the technicalities behind the scenes. Or both.
Interact as much as possible
The key aspect of live streaming that makes it so popular is the real-time interaction. Viewers want to be part of your world, and they want to reach you personally. But, since it wouldn't be practical to have one-on-one conversations with thousands of people to share valuable content, we live stream it.
Whenever you stream, keep in mind that interacting with viewers is as essential as delivering your content. Leaving some time for Q&A at the end of your live session is always a good idea to ensure engagement and interaction.
Be careful with copyrighting issues
Live streaming in 2020 means paying close attention to copyright issues. Facebook, in particular, tends to take down live streams that have music with copyrights. Even if you are live streaming an event, and they play a song in the background, the streaming platform can take down your stream. It's something to be aware of every time you plan a live stream.
Go with the flow
The trend is for viewers to identify more and more with businesses and individuals that show their humanity. Viewers aren't looking for perfect, they want real. This is why, more than ever, when you start live streaming in 2020, make sure your personality comes through.
More importantly, when things go wrong (not if, when), go with the flow. Fix whatever you can fix and move forward.
Minimize background noise
Ideally, when you live stream, you should be in an environment that you can control. So that you can minimize background noise and movement behind you. But, that's not always the case. Wherever you decide to live stream, remember that high-quality audio is vital to your success and try to keep the background noise to a minimum.
You can also consider changing your live streaming setup, depending on your location. For example, if the place is noisy, you can switch to a lapel mic that doesn't pick up as much background noise as a desk mic.
Invite guests
Another excellent tip for live streaming in 2020 to grow your audience is to focus on video collaborations. If you create a weekly live streaming show, you can invite guests such as partners and clients to talk about overlapping topics in the industry that they might have greater insight.
This strategy allows you to provide more value to your audience while also getting discovered by their audiences. It's a win-win-win situation. You expand your audience, they expand their audiences, and the viewers get quality content.
Repurpose your live videos
More important than ever, in 2020, businesses and individuals need to establish their presence across all relevant platforms, such as Facebook, YouTube, Linked In, Twitter, Instagram, Spotify, and so on. Which means you need to create a lot of content.
The good news is that you can create cornerstone pieces of content that can be repurposed to all mediums. Whether you live stream an event or deliver a one-hour stream to your audience, you can easily repurpose the video to other forms of content:
Extract the audio to create a podcast
Cut into shorter videos for Instagram
Take quotes for Twitter
Publish as video-on-demand on Facebook and YouTube
Use the transcript and edit as a blog post
Key Takeaway
Live streams show no signs of slowing down, which means live streaming in 2020 will get more competitive. If you want to deliver compelling content and captivate your audience, you need to put them first. Apply these tips for live streaming in 2020 and harness the power of real-time interaction.
Want to enhance your live streams? Download ManyCam for free today!
Want to learn more about live streaming?
Live streaming videos can be captivating when you have the right tools. This live streaming software guide can help you live stream like a pro. (Continue reading)
Many people think lots of equipment and a big budget is what you need to live stream like a pro. But is that true? (Continue reading)