Mobile streaming, when done right, can be a powerful tool to grow your business or personal brand. This guide can help you get a head start!

Have you tried mobile streaming yet? If you haven't, you are missing out. Or maybe you have, but the results weren't as exciting as you expected. Either way, it's time to give it a go. There's a lot to know if you want to reap the benefits of mobile streaming. We've put together this guide to help you get started with mobile streaming.
Download ManyCam for free to take live streaming to the next level!

Here are this mobile streaming guide's main topics:

Importance of mobile live streaming
Advantages of mobile streaming
Mobile streaming equipment essentials
Streaming Platforms for mobile
Best content for mobile streams
Importance of mobile live streaming

Live streaming is a powerful tool for anyone looking to grow online. Whether you run a business, work for one, or wants to build your personal brand, streaming can be your ally.
Nowadays, creating content is the best way to reach your audience. But with so much content available, it's getting harder to grab people's attention. That means, not only you need to great high-quality content to be their top pick, but also you need to put out a lot of it.
Mobile live streaming allows you to deliver the content necessary on the go while expanding your reach online and growing your audience. Its advantages go far beyond content creation.
Advantages of mobile streaming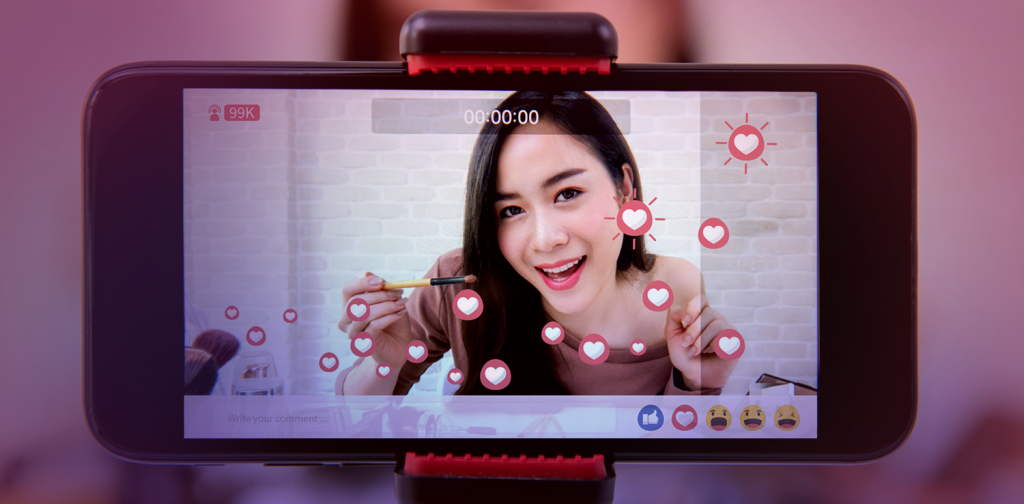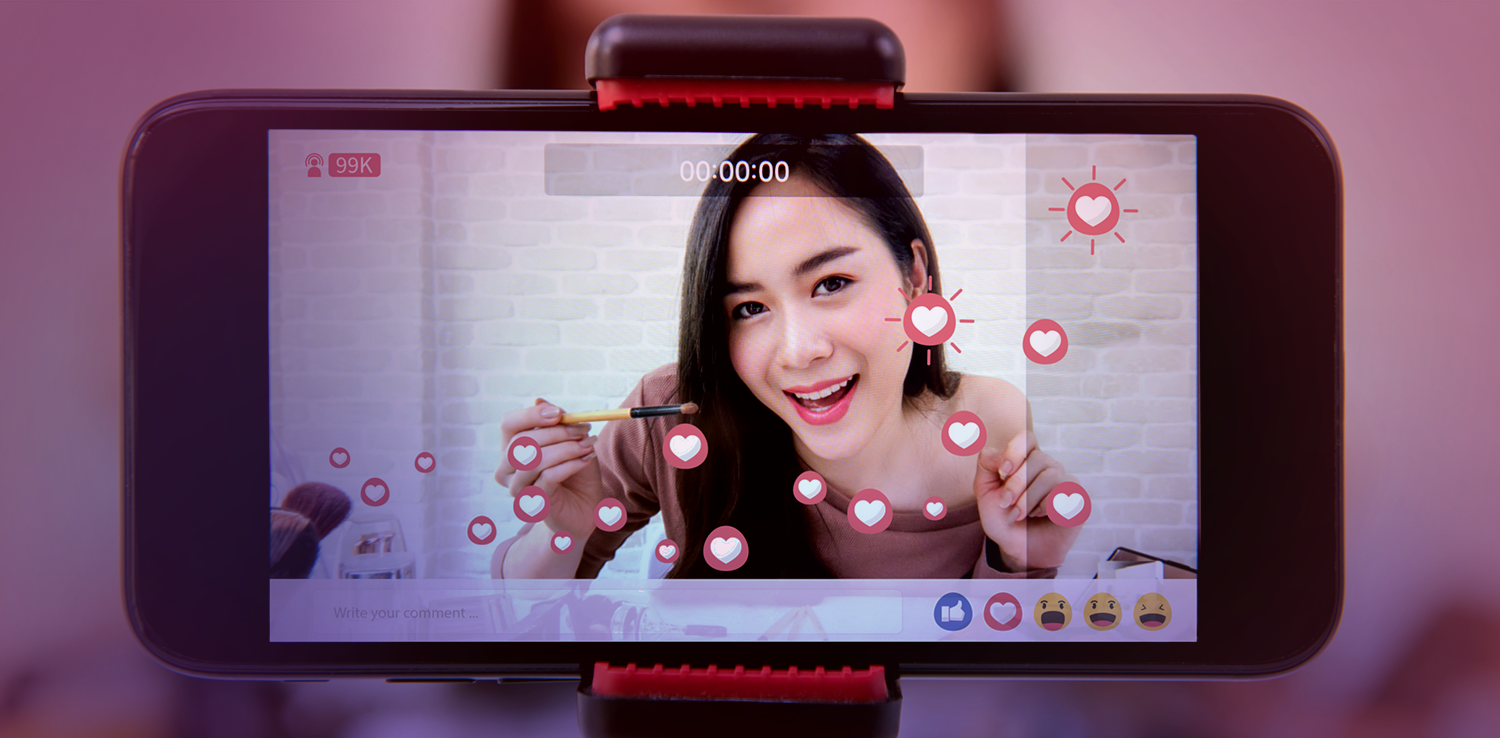 Apart from the main advantage of live streaming, which is reaching a wider audience and building a connection with them through real-time interaction, mobile streaming is:

Immediate
On the go
Practical
Cost-effective

Immediacy
The fact that you can pull out your mobile device and immediately reach thousands of people is fascinating. Particularly so, when you want to connect with them and build trust. Instant connection and interaction are exactly what you need to grow your audience in this day and age.

On the go
Mobility is mobile streaming's leg up on live streaming in general. As long as you have a stable internet connection, you can stream. Though some devices might perform better than others, most of the recent phones and tablets can put out a quality stream.
Practicality
Unlike professional live streaming setups, mobile streaming doesn't require much gear. Depending on your goals and the type of stream you're planning, having nothing but the mobile device in hand might suffice. Even if you need equipment, nothing will be as bulky as a professional video camera and microphone. It doesn't get more practical than mobile streaming.
Cost-effectiveness
In some cases, you will need extra equipment to put out high-quality streams. Unlike professional video productions, the gear required for mobile streaming can be much more affordable.
Even if you have a low-budget for your mobile live streaming gear , you'll still be able to improve the quality of your overall stream.
The disadvantage of mobile streaming
There's one potential issue with mobile streams; the quality can on the lower side of the spectrum. That being said, with the right equipment and tools, the quality can be surprisingly good.
Also, the "homemade" aspect of a live stream can be an asset, depending on your goals. It gives the live video the much-needed spontaneity expected from your audience, from time to time.
Mobile streaming equipment essentials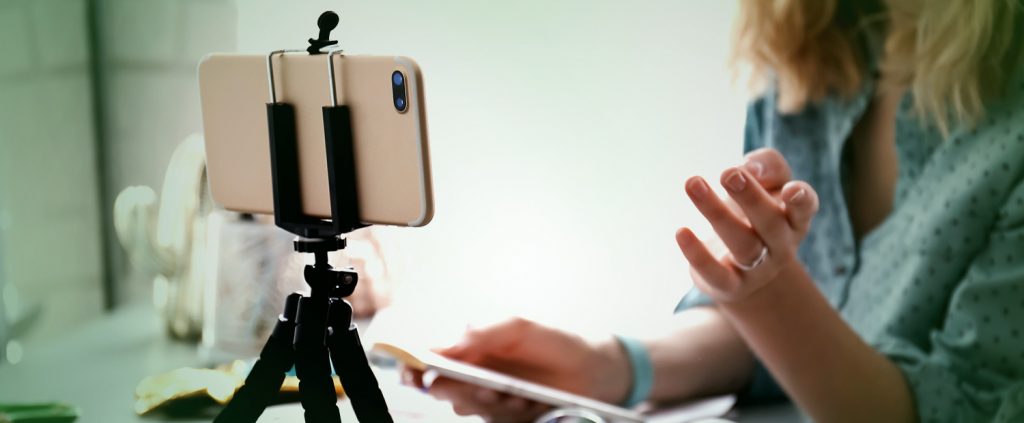 To cover all pieces of equipment available for mobile streaming would be madness. Every day, there's a new gadget that can help you "improve" your videos in some shape or form. So, instead, we'll focus on the equipment essentials or most likely to help you produce better videos.
Tripod or Gimbal Stabilizer
Depending on your live video plans, you might need both the tripod and gimbal stabilizer. The goal here is to avoid shaky footage. It can be distracting and can drive viewers away from your stream.
The benefit of having a tripod is setting it up somewhere and not worrying about holding it in the right place. As long as you place yourself in front of it, you'll be golden. It also prevents the camera from being too close to your face.
On the other hand, a gimbal gives you mobility. The best option really depends on what you intend to stream.
Camera lens (or a device with Wide camera lens)
The latest cell phones have a second built-in camera with a wide-angle lens. That can come in handy when shooting videos. But, if you don't have one of those, you can still achieve the same look with external mobile lenses.
The wide-angle lenses help counter the natural close-up caused by mobile cameras. In other words, the lens will push things back from the frame.
Microphone
One of the most critical aspects of any live stream, mobile or not, is audio. Your viewers need to hear you clearly. They will find something else to watch otherwise.
There's a wide variety of external microphones available in the market. They range from bulky, ultra-high-quality, expensive mics to small, cheaper models. Any microphone will be better than using your device's built-in mic.
More on mobile live streaming gear and mics here!
Consider your battery life
Another essential element of mobile streaming is your device's charge. Streaming can cost you a lot of battery, and you should always have a contingency plan in mind for when your battery is low. Portable charges can be a lifesaver.
Streaming setup for mobile devices
Once you have the right equipment in place, it's time to check your setup and run some tests. That means choosing to which platform you will live stream on, making sure your internet connection is stable and doing a dry run.
If you want to create a professional-looking live video, you might need some extra tools, such as picture-in-picture windows or multiple video sources. That can be done with a live streaming app. Feel free to give the ManyCam app a try! (iOS & Android)
Streaming Platforms for mobile
There are two leading mobile streaming platforms for professional live videos, Facebook, and YouTube. They both have its advantages and tools to help your streaming. While YouTube might be a better option for you to get discovered online, Facebook is great for building relationships with your current audience.
Since the process of going live is similar in most platforms, we won't dive into the details. When using the ManyCam app, for instance, all you need to do is select the platform and login. The settings will be defined automatically.
If your mobile streaming strategy is more on the side of spontaneous, on the go, live video, platforms like Instagram and Twitter might be your best bet. They are great for interacting with your audience on the fly.
Best content for mobile streams
On top of mobile streaming technical aspects, as we discussed above, comes content. Your audience can be forgiving of a subpar quality stream if your content is interesting to them.
When creating content, it's vital to keep your audience top of mind. The most popular types of live stream are:
Behind the scenes
On the go (travel, events, concerts, etc.)
Q&A
Webinars
Tutorials
The most practical strategy to find what's the best streaming content for your audience is to try different things and analyze your results. Just following trends or doing whatever your competitors do won't give you the complete picture.
Mobile as a live streaming asset

Your mobile device has multiple purposes. It can also become part of your professional live streaming equipment. If you create live video content where you sit in front of your computer and talk to your webcam, a multi-camera setup might be exactly what you need.
Switching between your primary camera and a second camera makes your video much more dynamic and exciting. Instead of investing in another camera just for that, you can use your device as a webcam.
When you use ManyCam for desktop, you can easily connect your cell phone or tablet and use it.
Note: Users must have one of these subscriptions to use this feature. 
Mobile Live Streaming Guide – Wrap up
Whenever you consider streaming on mobile, remember its benefits and maximize them as much as possible. The fact that you can live stream while investing little to nothing can be a game-changer for your business or personal brand. Play on its immediacy, mobility, and practicality to deliver more content to your audience.
Regardless of the type of content you want to produce, testing is always paramount. All your mobile streaming gear, from microphones to tripods, need to be working for, and not against, you. Test the platforms as well to see which one works best for you.
In the end, content is the most important element of your live stream. If you deliver content that is interesting to your audience, they will come back. Try out different content variations and see what resonates with your audience.
Key Takeaway
Mobile streaming is a fantastic tool to expand your online reach and grow your audience. Whether you want to find more clients or attract more fans, establishing a deeper connection with them through interaction is the best approach.
Download ManyCam for free today!
Want to learn more about live streaming?
Live streaming videos can be captivating when you have the right tools. This live streaming software guide can help you live stream like a pro. (Continue reading)
Live streaming videos are an amazing tool to grow your online presence and expand your audience, but its technicalities can be daunting. Many things can go wrong during a live video, such as quality issues, lagging, equipment malfunction, sound difficulties, and the list goes on… (Continue reading)