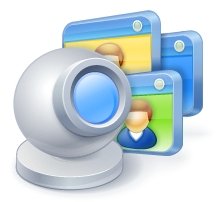 ManyCam 2.6.43 for Windows is now available for download.  This new version now allows static backgrounds again.  We had to remove the static background features due to licensing issues, but now they are back and we hope to bring back dynamic backgrounds again also.
We carefully reviewed your feedback to our helpdesk and found a problem where ManyCam would sometimes not work properly with some Adobe Flash sites and fixed it.  We also reviewed other smaller problems some users were experiencing and fixed those too.
This is a minor release but we are working on a major release with major new features that is months away.