Whenever live streaming for businesses comes up, it always raises the question of whether it's worth the resources or not. Though many companies see the advantages of live streaming videos, the actual going live part is miles away. In this blog post, we'll talk about the live stream scenario for brands in 2019, as well as the advantages of live streaming for businesses.

By the end of this blog post, you'll have a clear picture of what live stream has to offer to your business and how to use live video.
Add more live video tools to your video conferences and live streams with ManyCam, available for free here!
Live video popularity in 2019

Live streaming videos, such as spontaneous live streams, webinars, flash sales, presentations, tutorials, and video game broadcasting, to name a few, keep getting more popular every year. Unlike videos on demand, the audience tends to watch live videos for longer and get much more engaged.

The live format changed the dynamic between audience and presenter. It allows the presenter to interact with the viewers in real-time, reply to their questions and get some answers, too. What's more, with live broadcasts, it's easier for brands to go global and reach customers around the world.
The consumer's changing and so are the platforms

When we consider live streaming for businesses, it's important to take into account the audience and what they want. Just a few years ago, companies were hesitant to go online and wondered whether they really needed a website or if it was just a fluke. Nowadays, it's a staple. The same thing happened to social media. Now, it's happening to content creation and live video.

In 2019, more than ever, trust is paramount. People are looking for valuable content and authenticity. Live video, due to its length and real-time interaction, shows who your brand is, allows you to deliver high-quality content and build trust.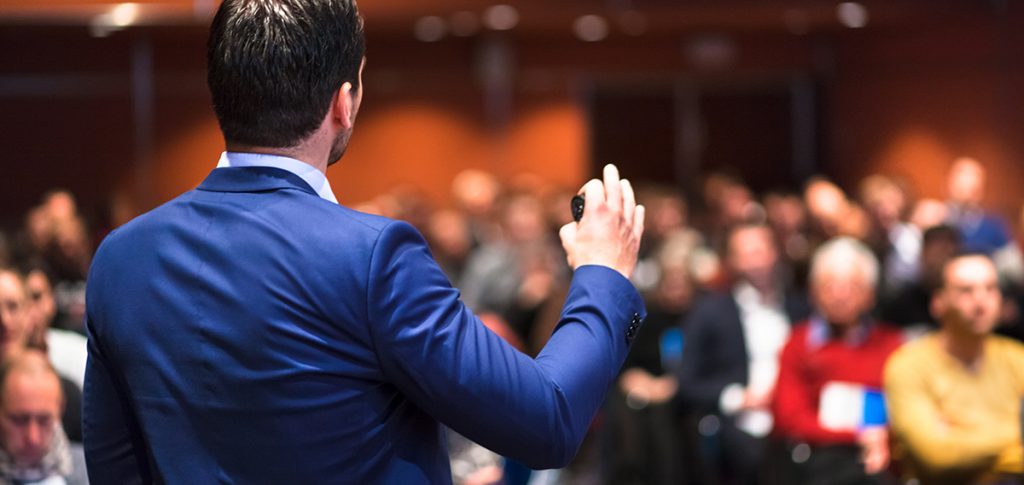 Live Streaming Platforms in 2019

Though there are thousands of live streaming platforms available, when your goal is to grow your business, social media networks are your best option. Besides their massive audiences, platforms like Facebook and YouTube can:

Push your content forward to get discovered by potential customers
Allow your viewers to share your content easily
Provide you with essential insights and statistics to help you grow
Promote your brand and increase awareness
Facebook
It's the most popular social media platform out there.
Over 2 billion monthly active users. (Source: Statistica)
More than 30% of Facebook users tend to engage with brands on a regular basis. (Source: Sproutsocial)
Facebook pages receive 5 billion comments per month. (Source: Sproutsocial)
Daily watch time of live broadcasts grew 4x in a year. (Source: Facebook)
YouTube
It's the second most visited website in the world and most used search engine, after Google.
Each month, over 1.9 billion logged-in users access YouTube.
Over a billion hours worth of videos watched per month.
The number of YouTube channels earning six figures per year on the platform grew 40% year over year.
(Source: YouTube)
Live streaming for businesses – Why is it relevant?

Expand your online reach

Since live streaming videos get much more engagement from the audience and longer watch time, social media platforms tend to favor live content. They have notification systems to let your followers know you're live and you'll get better rank on feeds and searches.

Therefore, if your goal is to grow your business in 2019, you need to expand your online reach. Live streaming videos can help you do precisely that.

Build brand awareness

Delivering high-quality content on a consistent basis can help you increase brand awareness and stay top of mind, which is why live streaming should be part of a strategy instead of a one-time thing. For your business to truly harness the power of live streaming, you should create a regular schedule.

In the long term, having a weekly or fortnightly live "show" can help you get more views and build brand awareness.

Increase sales

Live streaming for businesses can be used as a selling tool. Many companies have been able to increase sales through:

Live product or service demos
Flash sale with a special discount
Webinars with a sales pitch at the end
Contests and giveaways
Gain credibility and brand loyalty

The most important advantage of live streaming for businesses is how it helps you build relationships and trust, which leads to credibility and loyalty. Inevitably, once you have consistently done a few live streams, people will feel like they know you. Familiarity is what will get them through your doors whenever they decide to purchase a product like yours.

Most likely, that customer will, then, become an advocate for your product and brand. That's the ideal relationship between you and your customers. Live streaming for businesses can help you get there.
Key Takeaway

When it comes to live streaming for businesses and the question of whether you should start live streaming in 2019, the answer depends on your goals. If you want to grow your business, expand your online reach and increase sales, then you should live stream in 2019.

On the last note, it's crucial to remember that many businesses tend to avoid live streaming out of fear. But, if you manage to conquer your live streaming fear, you can outshine your competitors and grow much faster.
Download ManyCam for free today!
Do you want to live stream like a pro? Check out these guides:
If you want to take advantage of everything live video has to offer but don't know where to start, this Beginner's Guide to Live Streaming is for you. Learn all the basics of live streaming and start creating your live videos today. (Continue reading)
Live videos can help you increase your exposure, expand your reach and grow your online audience. So, if you are an entrepreneur, a content creator, a YouTuber, an influencer, an online teacher, a streamer, or you want to grow your online following, start creating live videos… (Continue reading)