Interaction plays a massive role when it comes to online teaching. Increasing the online teacher-student interaction can help students learn faster and more efficiently. To do that, online teachers need to create a connection with their students and build trust with them. But that can be challenging to do through a screen. These tips will make it easier for you to increase the interaction on your online classes and be a successful online teacher.  
10 Tips to Increase Online Teacher-Student Interaction
TIP #1 Enthusiasm and energy
Conveying enthusiasm through video can be challenging, but it's crucial for successful online classes. Remember always to deliver your content with passion and energy. Something as simple as the tone of your voice can impact the students' motivation and willingness to interact with you.
Your students' routine can be tiresome and to sit in front of the computer on a video call might not be their idea of a good time. But, if you show up full of energy and excitement, it will positively impact their energy. More importantly, when you show enthusiasm for what you're doing, you build trust with your students because they feel their importance.
TIP #2 Interacting with individual students online
If your classes are one-on-one video calls, make sure you ask questions about your students. Learn more about them. But, just as important as asking questions, is remembering their answers. If you have many students, it's unlikely you'll be able to recollect what each student tells you. So, write it down and read your notes before your class with that particular student.
It's something simple and yet very useful to increase online teacher-student interaction. Each time your students notice how you remember what they shared, they will be eager to share more.
TIP #3 Interaction in online group lessons
Even in online group lessons, getting to know your students plays a massive role in their interaction with you. Though you don't need to remember everything or learn a lot about them, still you should remember a couple of things about each one.
Usually, some will interact more than others. Showing that you care and remember what they said, will encourage the more quiet ones to join in.
TIP #4 Encourage chat interaction
Some online teachers use chats to encourage their students to comment and interact. Chats are a great way to increase interaction because the level of commitment is low, opposed to joining in a video conversation or audio.
At the beginning of your online class, make sure you explain the guidelines for using the chat. It will ensure you that the chat will work to your advantage and not against you. Throughout your class, ask them questions and take polls.
If you have a big group, the best way to keep up with their answers is telling them what to type in the chat. For example, you can say "Do you prefer to receive this lesson in a video format or just audio? Type in the chat VIDEO, if that's your choice or AUDIO." It makes it easy for people to interact with the online lesson and for you to get a general idea of the most popular answer.
TIP #5 Support your Students
Online students need support because with e-learning the distractions are too great and the temptation to not do the work might too strong. An effective way to give your students the proper support is to plan virtual office hours. In other words, schedule one-on-one video calls with each student, to discuss their progress, doubts, get their feedback and so on.
The online teacher-student interaction "off-class" will increase the interaction during online lessons. Make sure you create an opened communication channel. That's as simple as replying to their emails and making time to give them feedback on their work.
TIP #6 Always give feedback
Feedback is an essential part of the learning process. Providing constant feedback will increase the online teacher-student interaction. Your input needs to be clear, relevant to the online course and encouraging.
Whether your students' answers are wrong or right, you can always find something in it to be praised and something to be improved. Get that across and encourage them to keep getting better. Receiving constructive feedback will increase their interaction because they want to hear you talk about their improvements.
TIP #7 Send a summary of the class
At the beginning of a class, do you ask your students what did you see in the last one? More often than not, online teachers get a long and awkward pause when they ask that. It's a valid question, and it's a great way to start interacting with students if they remember it.
To make sure they reply you next time, try creating a summary of the lesson after each online class. It can be something simple, like an email with the main points of the lessons. It will help them further assimilate the content.
TIP #8 Create a community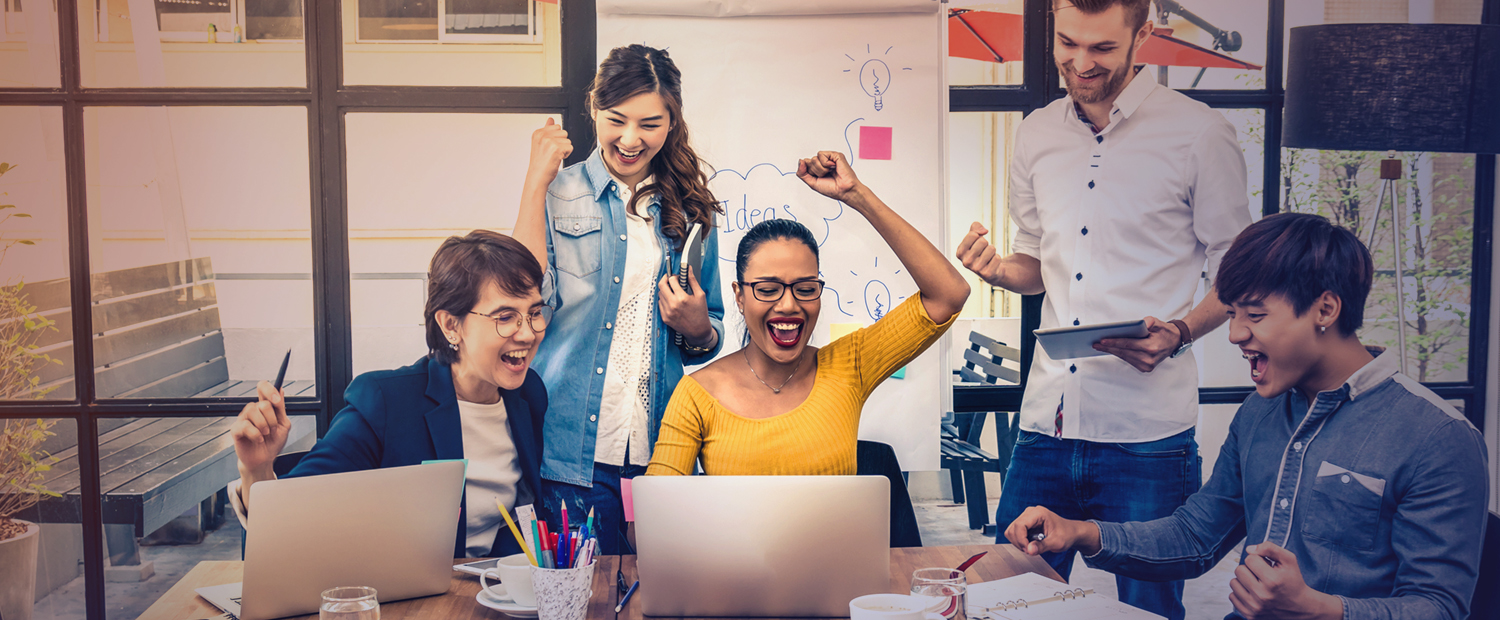 To help increase online teacher-student interaction, you need to improve student-student interaction concerning the subjects of your online lessons. Getting students to discuss amongst themselves, will get them more involved with the course.
A great idea is to create a Facebook group, where students can share things related to the course and their work. It's a more relaxed environment, where they can connect with each other. It also helps you create a deeper connection with them when you participate in the discussions and share relevant content.
TIP #9 Offer Incentives
Incentives are an excellent strategy to increase online teacher-student interaction. They can be contests, giveaways, prizes and so on. For example, you can offer book prizes for the most interactive students, or they can join a contest through their participation in the online class.
This practice also helps keep students motivated and eager to come to each class. Your incentives will get them interested in participating more in each class, which will help them learn more.
TIP #10 Ask for Reviews and Feedback
During the online course and after it's finished, ask them to review your classes and get their feedback. Many online teachers don't get reviews, and that can hurt your online success. A feedback during the online course can help you increase the online teacher-student interaction and help you better reach your students.
The review of the course is essential for your progress as an online teacher. It could show you if your students were engaged, how they felt about your interaction with them and anything else you ask them. It will help you see where you need to improve.
With ManyCam, you can deliver unique learning experiences:
In Summary
Interaction is key to your success as an online teacher. If you increase the online teacher-student interaction, you'll be able to build trust with your students. In turn, the trust will help them learn faster and more efficiently. So, create a connection with your students and encourage them to interact with you and with each other, every chance you get.
For more online teaching tips:
Online teachers need to work with all the technical aspects of e-learning while still delivering great content to their students. It's hard work! But...  (Continue reading)
Effective online presentations are critical to any organization or industry.  Your success can depend on it. You might need to prepare an online sales presentation, present an idea for your team, lead a professional conference or even teach something to your audience, on a live performance…  (Continue reading)