Creating live streams is time-consuming. When you invest your time, you want to make the most out of it. That means reaching as many people within your target audience as you can. When you go live on Facebook and YouTube at the same time, you'll double your exposure.
Facebook is the third most visited website on the internet. YouTube is seconded by Google, its parent company. Together they account for an average of 6 billion hours of videos watched per month.
Want to take your live streams to the next level? Download ManyCam for free today and access tons of live video tools!
Advantages of broadcasting live to multiple platforms at the same time
Reach
Reach your followers where they prefer to watch you. Chances are some of your followers only follow you on one platform. If you go live on Facebook and YouTube, you'll have a better chance of reaching your audience.
Promotion
Each live streaming platform, such as Facebook, YouTube or Google Hangouts, offers different opportunities. You can find different audiences and you can promote your live stream in specific ways.
Shareability
Your live stream can be easily shared when you go live on multiple platforms because it gives the followers more possibilities.  Your most loyal followers might even share it across their social media accounts.
Discoverability
Facebook favors live videos within their platform and YouTube does the same. If you go live on Facebook and YouTube, you'll increase your chances of users discovering your stream.
How to go live on Facebook and YouTube at the same time
First of all, you'll need a live streaming software. With ManyCam, you can go live on Facebook and YouTube at the same time with the Studio subscription (or above). 
Before your broadcast, you'll need to login to your Facebook and YouTube account. You can simultaneously stream to most platforms with the Custom RTMP feature.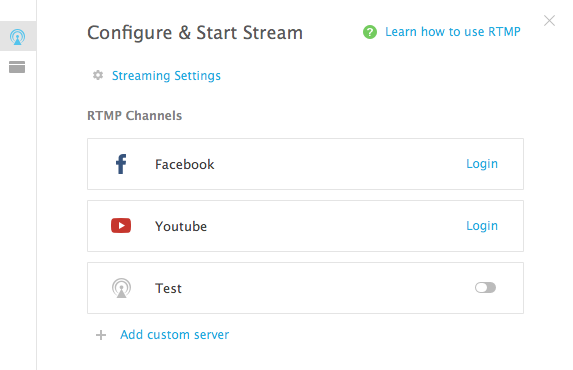 Once you login to your accounts and authorize ManyCam to access them, you'll be able to start streaming to both. It's as simple as that.
Customize your Facebook live stream
ManyCam allows you to customize each stream. For Facebook, you can add a title and a description to your broadcast.  Then, choose where you want to post it and the privacy status. Let's say your live stream is for your customers. You can choose to stream to your Business Page as a public stream.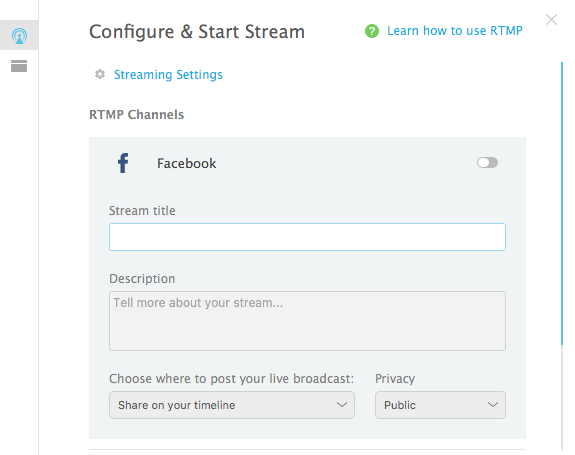 Customize your YouTube live stream
For YouTube, you can also customize your live stream. Type in the title and description of your broadcast. To increase your chances of ranking higher on searches, remember to use searchable titles and descriptions.
With the switches, you can turn your broadcast off and on. When you reach the end of your live stream, toggle the switches to go offline.
Go live on Facebook and Youtube at the same time
When you broadcast to multiple platforms at the same time, you can reach a broader audience. You also get more opportunities to promote your live stream, increase the chances of being discovered by the audience and become easily shareable.
To go live on Facebook and YouTube with ManyCam is easy!
Note: Users need a Studio subscription or higher to create multiple streams.

Here are other blog posts that you might like:
Live streaming videos is a great form of delivering content. Contrary to what people think, creating professional-looking live streams can be affordable. When it comes to live streams, there are many technical aspects to it.  (Continue reading)
Live streaming started out as a totally spontaneous and in the moment kind of content and it still is when it comes to personal live streams. But, professionally, as a business or personal brand, you need to put in the time to produce a successful live streaming video and make the most of your efforts.  (Continue reading)