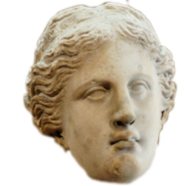 A ManyCam user named "thebarnsleylad" just rocked the ManyCam Effects Directory today with some awesome new Face Effects.
We were very impressed by the creativity and work put into his faces and we especially enjoyed "Brains" and "Venus".
If you want to make cool effects like thebarnsleylad check out our help area with detailed instructions.  We thank you for your hard work thebarnsleylad.
We hope to give more shout-outs to users who submit cool graphics in the future.  Without the thousands of cool graphics submitted by our users ManyCam would not be nearly as fun and interesting.
Thanks everyone!