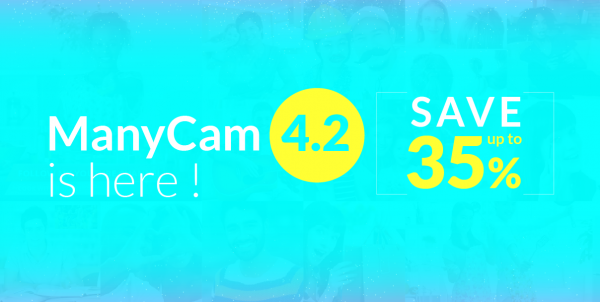 ManyCam Mac 4.2  changes
ManyCam Mac 4.2 is here! We've been working hard to bring some of the most requested features to you! And to celebrate, we're offering up to 35% off the regular upgrade price.
First up is we've added Chroma Key for Studio and Enterprise users, so you will now be able to replace your green-screen background in real time! This has been a highly requested feature for a little while now and we're very happy to have this out for you.
The second feature we've added is the YouTube video source, you can now use videos from YouTube as a video source within ManyCam so you can switch between the live video feed from your camera to videos on a whim! We're also hoping to increase the capabilities of this feature soon so stay tuned for more information!
And finally, we've added support for our new Mobile app which is coming out soon! You can learn more and join the Beta Tester program at manycam.com/mobile_beta.
This update also brings along many improvements, bug fixes and optimizations which are going to make your streams, chats and conferences much better.
Full Change List:
New Chroma Key feature (Studio and Enterprise only)
New YouTube Video Source allows you to stream and broadcast videos found on YouTube.
Various bug fixes, stability and performance improvements.
ManyCam Mobile [ BETA ] support.
Hurry! Promo ends soon!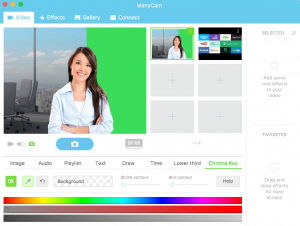 In other news, Google Chrome Beta  for MacOS should now work with ManyCam, we're hoping that they release by the middle of October so be sure to check for Chrome updates soon!
Update to ManyCam Mac 4.2
This update is a free update for all current ManyCam Mac 4 users, just click download on download.manycam.com and you'll be on your way!
If you're already a paid user, your license will carry over to the latest version so there will be no need to purchase again.