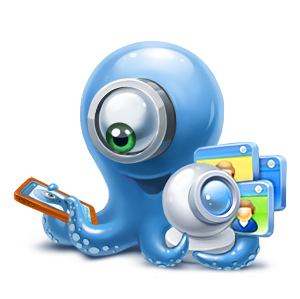 We are pleased to announce that our newest update, ManyCam 4.0.97 is officially available for download. This new version includes several awesome new features such as YouTube integration and mobile capabilities.
In this update, we've added YouTube as a video source option, where you can stream and broadcast your favorite videos found on YouTube more easily, just by entering the video URL. Also, we've added YouTube as one of the "Share" options, so you can record your own videos and upload them to YouTube directly from ManyCam,
We are also very excited to announce the release of the ManyCam Mobile Source App for Android! With the mobile app, you can record live videos on the go and stream directly to ManyCam using your phone. Connecting to ManyCam with your phone is easy, simply enter the 4 digit code that pops up when you open the app, or use a QR code scanner, and you are ready to roll!
The ManyCam Mobile Source for Android is free and available for download on Google Play.
Learn more about the ManyCam app available for iOS and Android. 
We'll soon be updating our website with more "How To" videos to show you how to use the YouTube features and the mobile app. Make sure to visit www.manycam.com regularly.
Download ManyCam 4.0.97 today! 
Here are other blog posts that you might like:
Streaming your live event is a great way to extend your event capacity and maximize your efforts. It allows you to invite more people locally or from all over the world, depending on your industry.  (Continue reading)
It doesn't matter if you're live streaming from your phone or computer, these tips can help you become a broadcaster and presenter. (Continue reading)