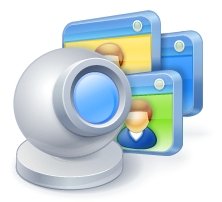 ManyCam 3.1.41 is now available for download.
This new version of ManyCam has an updated webcam driver for full Windows 8 Metro applications support.  For example if you use Skype via the Metro interface with Windows 8 it should work well with ManyCam.  Some users were also reporting that ManyCam would not start for them in some circumstances.  This update should solve some problems a tiny percentage of ManyCam users were having with random crashing and the software not starting at all.
This is a free update for our ManyCam Pro users.