Online teaching connects people around the world, and it's more popular than ever. The combination of education and technology made it possible for students to learn from online teachers sitting miles away, and this is only the beginning. EduTECH Asia 2018 will make sure of it.
EduTECH Asia 2018
EduTECH Asia 2018 is one of the largest education conferences in Asia, where educators and brands from all over the world get together to take the Online Education industry to the next level. There you'll find the latest tech developed for online teachers and education businesses as well as TeachTech talks, exhibitions, showcases and more.
Learn more about the conference here: EduTECH Asia 2018
ManyCam at EduTECH
At ManyCam, our objective is to keep improving our service to our Online Teaching community with excellent software that helps teachers deliver creative and engaging online classes while increasing their productivity. So, we are here, at EduTECH Asia 2018!
We are proud to be a part of the Online Education world.  ManyCam, with over 60 million downloads, helps so many online teachers out there. Here is what the CEO of ManyCam, Patrice Carrenard had to say about it:
"The reason why ManyCam has been so successful among online teachers is that it helps teachers put forth their best anywhere they are, while being creative and productive. ManyCam's user interface and each feature are thought out to perform at its best and make the teachers' lives easier. We're looking forward to showcasing ManyCam at the EduTECH Asia 2018." – Patrice Carrenard, CEO of ManyCam – Press Release EduTECH Asia 2018 
Visit our booth
As we write this post, our team is here in our booth and making sure everything is perfect for you to visit us. We can't wait to welcome all of you here. Our team is ready to talk to you about ManyCam and show you its essential features for teachers.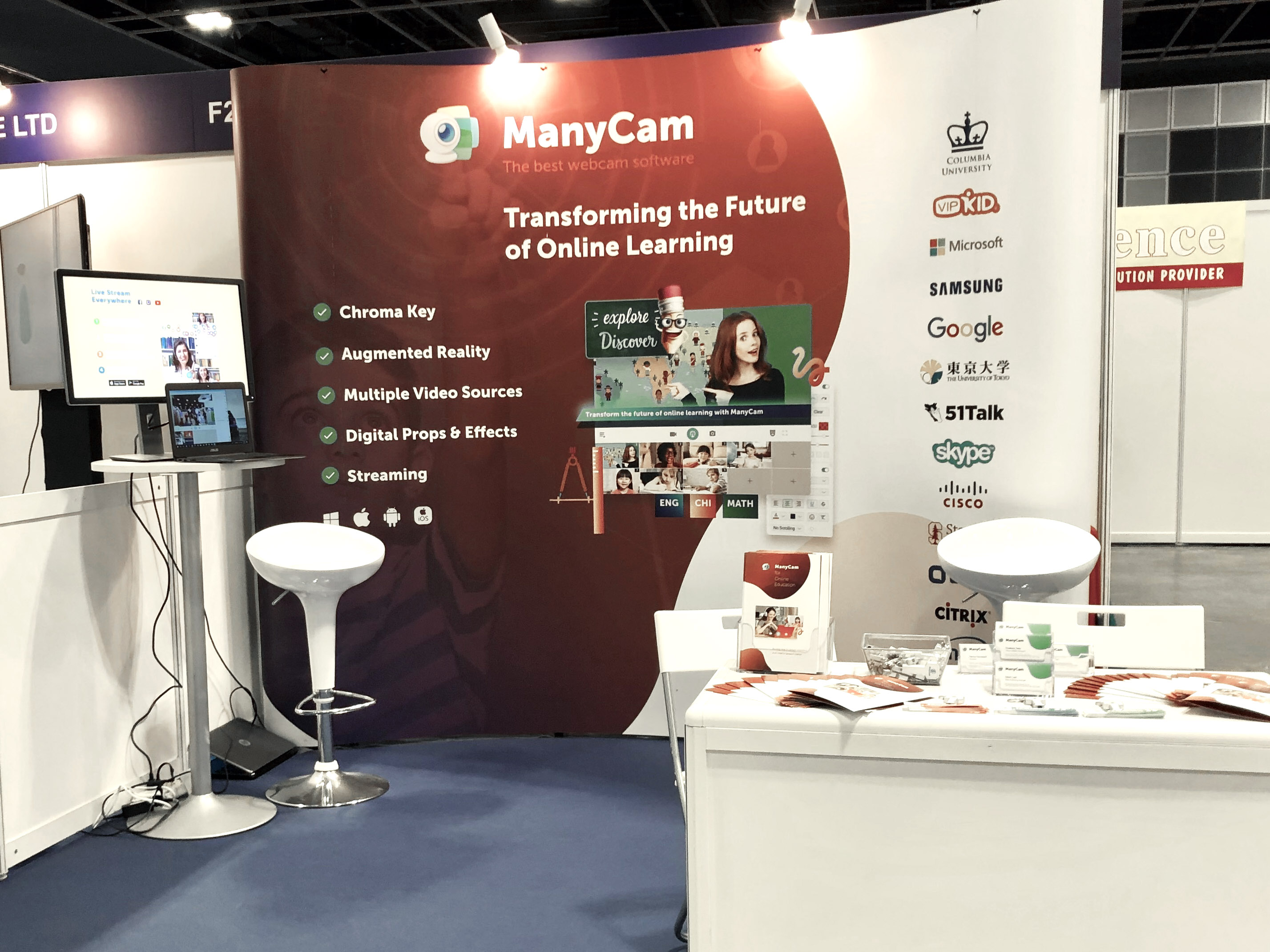 Before we forget, keep in mind that all visitors will get awesome subscription discounts. Come, get your coupon!
The best part is, you can sign up for the exhibition for free. If you want to take part in the entire conference, there are some tickets available. Check out the EduTECH website for more information. Plus, it's an incredible opportunity to travel and visit such a unique place like Singapore.
We are waiting for you!
Follow us on Twitter for Live Updates: @ManyCam
Want more on Online Teaching? Check out this post:
Do you want to help your students learn the most? How about delivering creative lessons while you work smarter, not harder? Digital props and effects give you endless possibilities when it comes to applying creativity in your online classes...  (Continue reading)