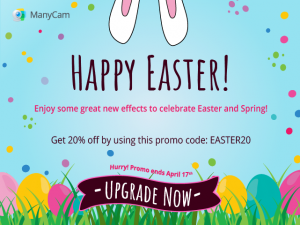 Don't miss out on these eggs-treme savings!
Upgrade your ManyCam and enjoy our new collection of Easter and spring themed effects.
And as for already ManyCam-ers, they can get these new cute effects and borders with an update. Have fun with our adorable bunnies, chicks, flowers and many others. Stay tuned, we are planning to bring more of other ones to make your Manycam experience more memorable.
Please let us know what effects you wish to have.