ManyCam for Doxy.me
Doxy.me is a videoconferencing software for healthcare providers who are searching for a telemedicine solution. Doxy.me is the ideal videoconferencing tool and allows any healthcare provider to provide care to their patients outside of the clinical setting.
Doxy.me is specially designed for healthcare, incorporating standard clinical workflows such as patient check-in and waiting room, the patient will find a free & simple tool to receive health care.
Enjoy Doxy.me software using ManyCam as webcam for videoconferencing. Use ManyCam features such as picture in picture or lower third for a more complete telemedicine experience.
Follow 3 easy steps:
Launch ManyCam on your computer. ManyCam needs to be running in the background.
Sign in to the doxy platform with Google chrome or Firefox: https://doxy.me.
Click on the camera icon located at the top of your browser and select ManyCam to share.
Firefox: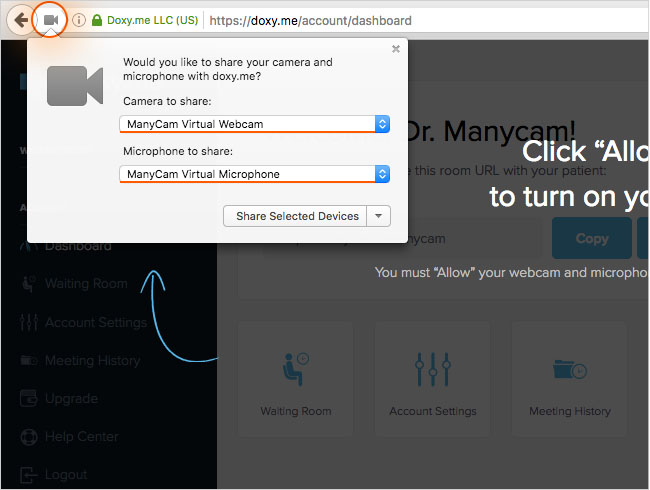 Google Chrome: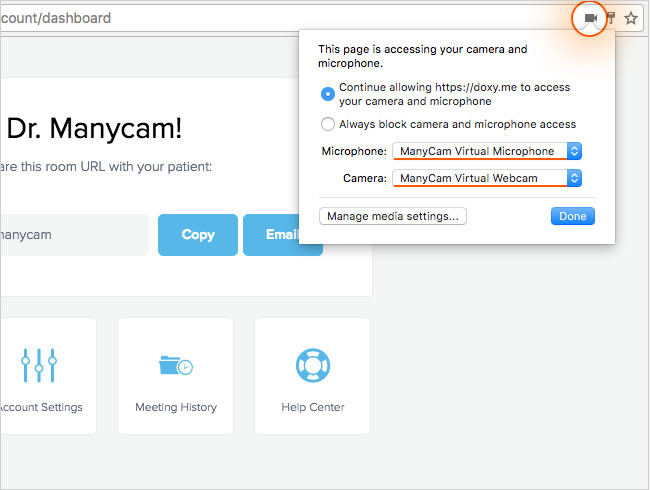 Was this article helpful?
7

out of

21

found this helpful