Activate ManyCam Pro
ManyCam Pro allows switching between video sources with its built-in webcam switcher, using awesome video & audio effects to make your own live videocasts and much more. With ManyCam Pro you can also download all Pro Video effects from the ManyCam website.
Step 1
Go to the top left ManyCam menu and choose "Activate ManyCam Pro".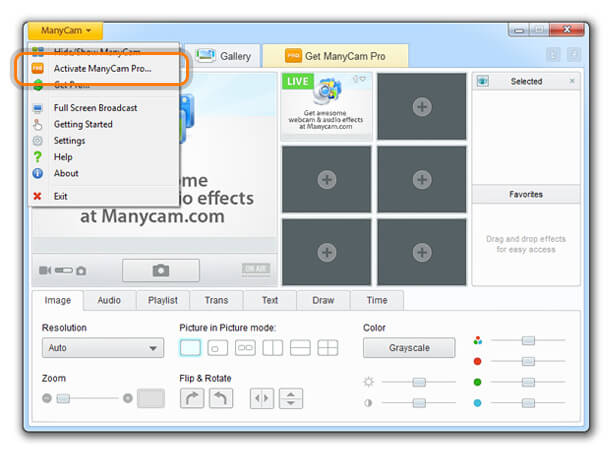 Step 2
Insert your activation code as shown on the picture below. You can purchase a new one if you haven't done it yet.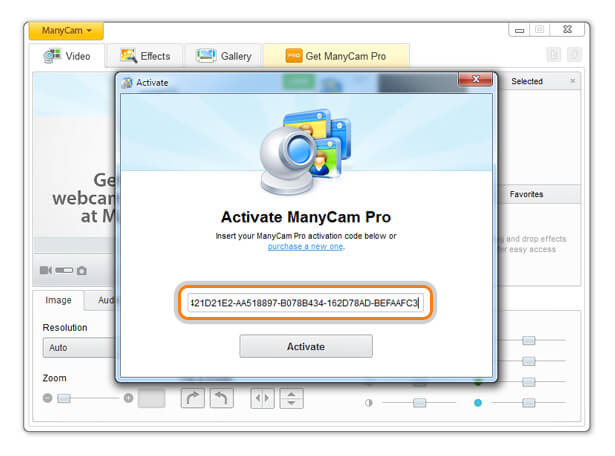 Step 3
Please wait until the activation process finishes. Warning: Internet connection required to activate ManyCam PRO.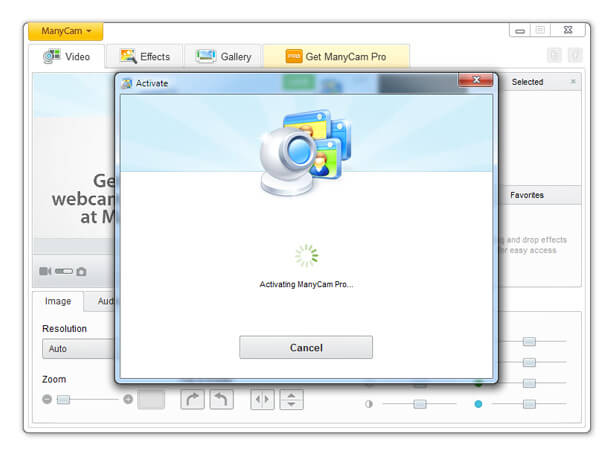 Step 4
Congratulations! You activated ManyCam. Now press Restart.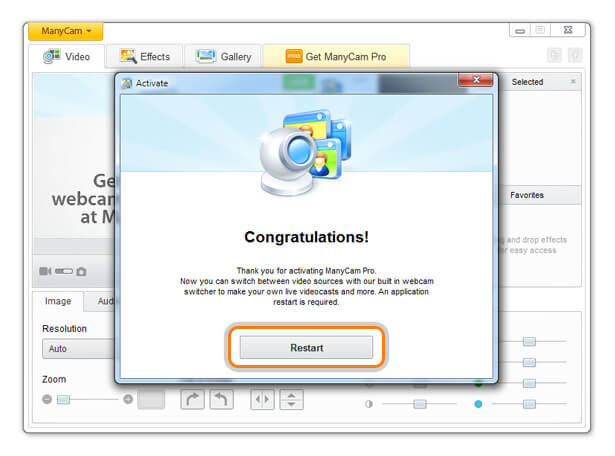 Step 5
After ManyCam restart you will see "About" window with your license details.
Click "Link your license to your ManyCam account" so we can help you with problems with your software or Pro license in the future.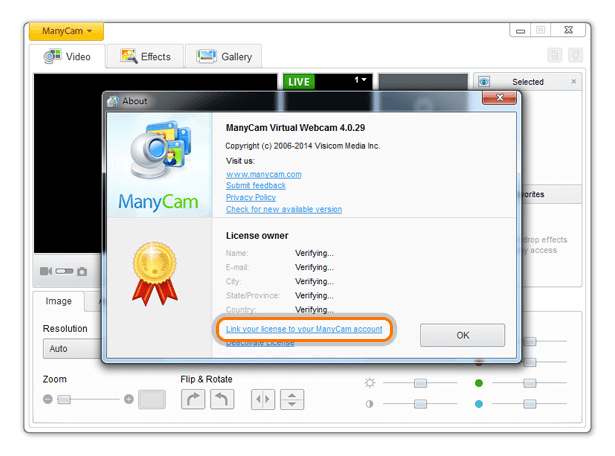 Step 6
On the ManyCam website, enter your Log In name and password in the login window or choose one of the highlighted options if you are already logged in.

Was this article helpful?
50

out of

131

found this helpful