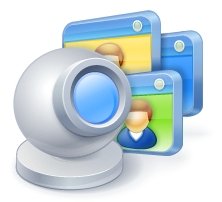 ManyCam 2.6.25 is now available for download.  This new ManyCam update allows the ability to give a custom name to the ManyCam video source plus it has many small fixes and stability enhancements.
If you want to give the ManyCam video source a custom name you can do so by right clicking the ManyCam icon in the bottom right notification area of windows and choosing "Custom Video Source".  To change back to the normal video source name right click ManyCam again and uncheck "enable custom video source" under the same window.
Be sure you exit all webcam applications you are currently using before changing the source name.  If you are using a web-based webcam system like Youtube you may need to refresh your browser before using the new ManyCam source name.
Thanks for using ManyCam and we welcome your feedback and suggestions.
Detailed Change List – New Version User Guide