Do you want to expand your online reach and exposure? These benefits of Facebook live will show you why Facebook is one of your best options to go live.

Live video has proven its value, to both businesses and personal brands. But, with so many platforms out there, it's hard to decide where to go live. In this blog post, we take a closer look at Facebook and the benefits of Facebook live. Also, we go into some of the downsides of live streaming on Facebook. Most importantly, let's talk about why, despite the drawbacks, you should still take advantage of the platform and go live.
Need more live video tools for your Facebook streams? Check out ManyCam for free!
What's Facebook Live?

With more than 2 billion monthly users, Facebook needs no introduction. It's the most popular social media platform, and Facebook Live is its ever-growing live streaming feature. With a Facebook account, users can share a live video feed with the world. Users can go live straight on their timeline or choose to broadcast to specific pages and groups.

Since its launch in 2016, Facebook Live has grown exponentially and quickly became one of the most well-known live streaming platforms. Twitch might still be the name that comes to mind regarding live broadcasts. However, a comparison between both won't bring much to the table. Twitch is primarily a live broadcast platform and focused on gamers while Facebook appeals to a much broader audience.

Facebook's key success factor is how interactive and engaging its live videos can be, especially with features like comments and reactions. Users watch Facebook live videos for much longer than videos on demand and comment ten times more.
Who is Facebook Live for?

Facebook live is available for all Facebook users, and creating a Facebook account is free. Since the platform has such an extensive user-base, most businesses, content creators, and individuals can benefit from creating Facebook Lives.

We'll go through all the benefits of Facebook Live below, but when deciding whether live streaming on Facebook is for you, consider your audience. Who do you want to live stream for? Chances are, they are on Facebook. Regardless if you're going to grow your online audience as a business or personal brand, Facebook Live has the power and the reach to help.
What are the benefits of Facebook Live? Why go live?

Facebook live is cost-effective

By far, one of the most significant benefits of Facebook live and live streaming, in general, is its cost-effectiveness. In other words, it's relatively cheap to go live, and the return is substantial.

Depending on the equipment you already have, doing a Facebook Live would cost you nothing. Using the platform itself is free, and if you already have a webcam or mobile phone, you could go live right now.

Even when you go live spending little to nothing, the potential of increased engagement with your audience and real-time interaction can help you boost sales, build relationships, and grow your online reach.

Find and connect with your audience

The fact that your audience is already on Facebook is a huge plus when it comes to live streaming, especially if they already follow your personal or business page. Followers are already interested in you, and live video can bring them closer to you.

So, when it comes to why go live on Facebook or any platform, establishing a deeper connection with your audience is a big one.

Let's say, you go live on Facebook now. Many of your followers that are already checking out their newsfeed will receive a notification and who knows? They might jump over to your live broadcast to check it out. That wouldn't happen if you were in another platform.

Real-time engagement

Another advantage of Facebook live is real-time engagement and interaction with your audience. Nothing compares to being able to reach thousands of people at once and still interact personally with them. Though you won't interact with all the attendees, the possibility that you could is enough to get users more excited about your content.

You can create live Q&As to reply to their questions while producing valuable content or create weekly shows to interact with your audience and maximize exposure. There are tons of possible strategies to make the most out of your live videos, but regardless of yours, real-time interaction is always a must.

Easy to use and familiarity

Among the benefits of Facebook live, when compared to other platforms, there is its ease-of-use. Since you probably already use Facebook, know the UI (user interface) and are familiar with your business or personal pages, going live will be easy.
If we consider only the platform itself, doing a Facebook Live isn't too complicated. On the other hand, live streaming, in general, has its technical issues, and understanding the basics of live streaming might come in handy.

Whether you are an IT expert or you've never used a computer before, we always suggest running tests, thoroughly. Another benefit of Facebook Live is, you can live stream on private mode and watch the reply to make sure things are working well. Test the sound, image, resources, internet connection, and everything else.

Mobile live streaming

At first, live streaming could only be done through a computer but, as the world moved more and more toward mobile, so did live streaming. Mobile live streaming is one of the essential benefits of Facebook live. While YouTube requires a minimum number of subscribers and other platforms have remained on desktops, Facebook allows any user with a mobile device to stream.

Being able to live stream on the go is a massive advantage. It allows you to produce current content and, best of all, you get to create high-quality videos with mobile live streaming gear on low budgets.

Increase awareness and exposure

Facebook live is a fantastic tool to increase awareness of your business or personal brand. Apart from the fact that your followers will get notified when you go live, you can also count on better ranking on the news feed.

The recent changes in Facebook's algorithm have decreased the organic reach of brands, but live video seems to be still favored by the platform. One of the benefits of Facebook live is the possibility to increase your brand's exposure, which can lead to more followers and customers.

Productivity boost

Videos on demand require pre and post-production. You need to outline the content or write a script, prepare your equipment, shoot the video, and edit to end up with a 5-minute video, on average. Live video, on the other hand, at first, requires a bit more prep, to make sure you avoid common live streaming mistakes. But then, you simply go live, and that's it.

When it comes to the benefits of Facebook live, your productivity boost is a huge one. At the end of your live stream, you already interacted with your audience, and you have a one-hour video that can be repurposed and maximized to improve your online presence.
Downsides of Facebook Live

It's important to remember that each live streaming platform has its advantages, but none of them are perfect. A few downsides of Facebook live are:

Latency
Some live videos might have a bit of a delay before reaching viewers. The amount of latency varies depending on your live streaming gear, internet bandwidth, and video quality, amongst other technicalities.

Copyright and censorship
If you want to live stream on Facebook, make sure you follow their rules. Otherwise, they might take your stream down. Sometimes, even if a song plays on the background, you could encounter copyright issues.

No live video tools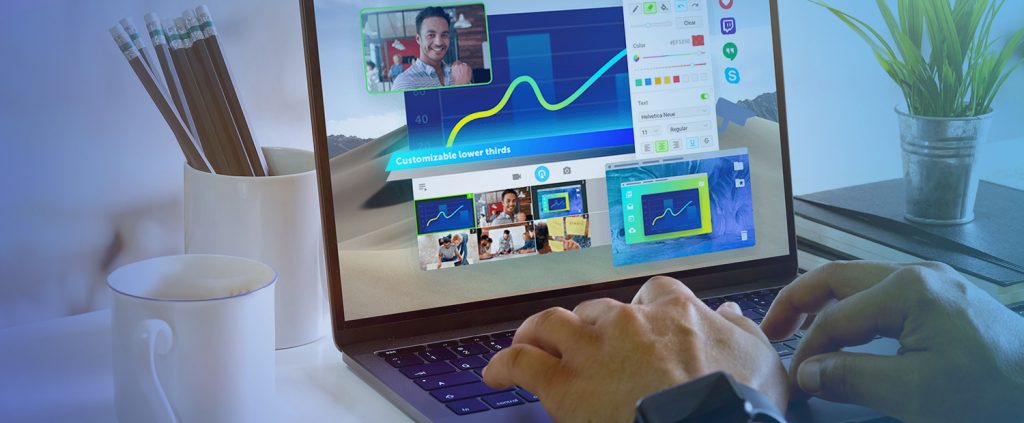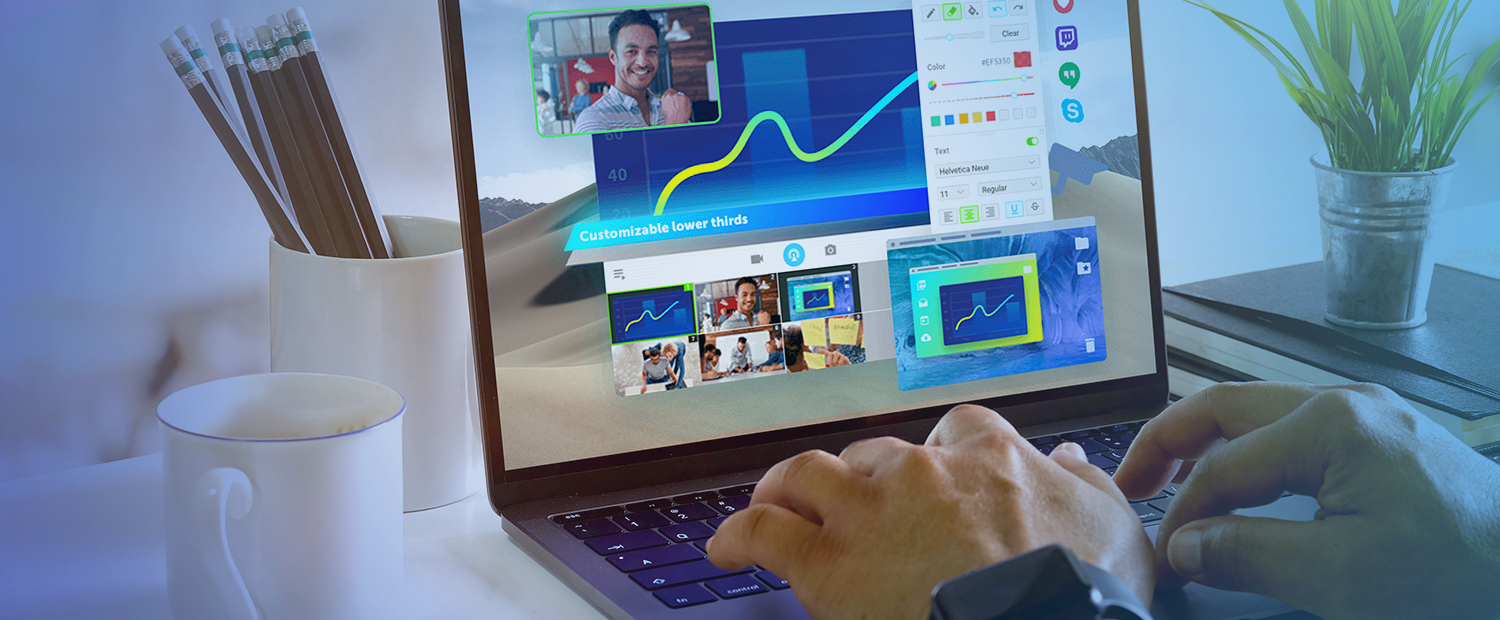 During a live video, it's crucial to keep viewers engaged, and Facebook lacks some tools that can help you do that. To deliver professional live streaming videos, you need to create visual engagement, which can be achieved with tools like picture-in-picture windows, different video sources, effects, and so on.

If you need a live streaming software with such features and much more, check out ManyCam. You can download ManyCam for free.
Key Takeaway

The benefits of Facebook live far surpass its downsides. Whether you are trying to grow your business or personal brand, going live on Facebook might be exactly what you need. It's a cost-effective strategy that can help you increase your online reach and exposure while connecting with your audience.

Ready to go live but not sure about the content? Here is a video of some easy-to-do Facebook live ideas.
Ready to take your live videos to the next level?
Live videos can help you increase your exposure, expand your reach and grow your online audience. So, if you are an entrepreneur, a content creator, a YouTuber, an influencer, an online teacher, a streamer, or you want to grow your online following, start creating live videos… (Continue reading)
In this post, we'll give you an overview of what you need to set up a live stream. We also talk about the need for different live stream equipment, depending on your live broadcasting goals. Here you will learn more about the live streaming gear available out there and how to structure your live streaming setup… (Continue reading)